Invita® WiFi Thermostat 564
Wiring Worries are Over
Say goodbye to pulling new wires and damaging walls with the Invita WiFi Thermostat. Invita upgrades your customers to smart IoT technology by re-using the two wires found on existing electrical systems to connect to the included HVAC Interface Module (HIM). Whether you're dealing with not enough wires or too many wires, Invita is the smart, easy-to-install solution.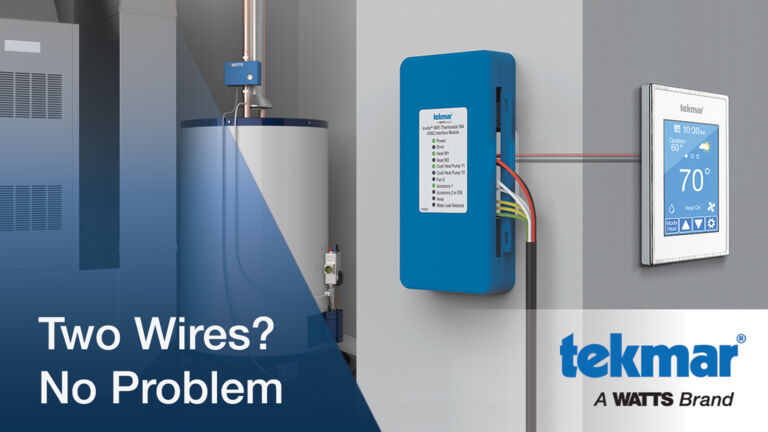 Where to buy the Invita WiFi Thermostat
Invita Eliminates:
Pulling new wires
Patching & repainting walls
Batteries
Unreliable power stealing
Unreliable wireless signals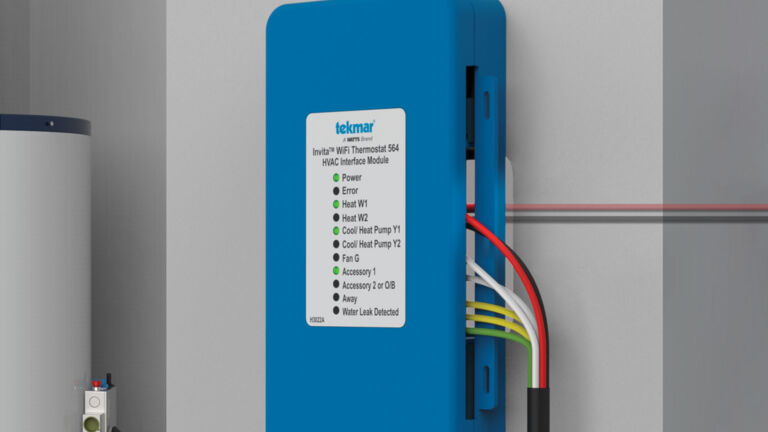 Multiple HVAC System Compatibility
Invita is compatible with most HVAC systems and provides one centralized control device for multi-system integration, like air heating and cooling, heat pumps, humidifier/dehumidifier, radiant floor heating, and more.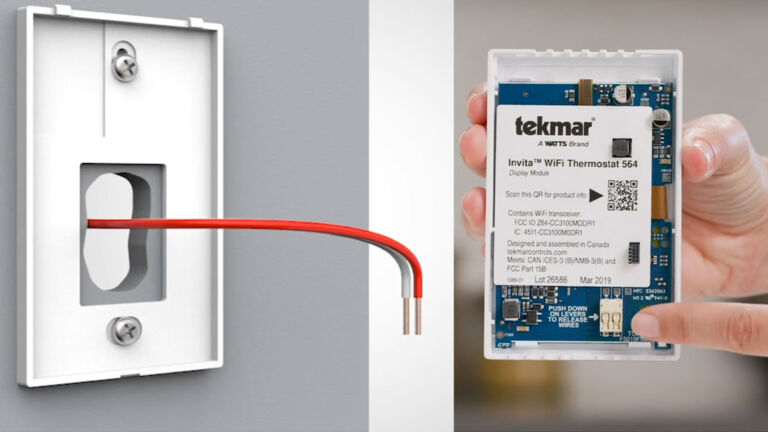 Retrofit & New Installation Solution
Whether you're replacing an older thermostat or installing a new one, Invita covers your installation, no matter what equipment is being installed.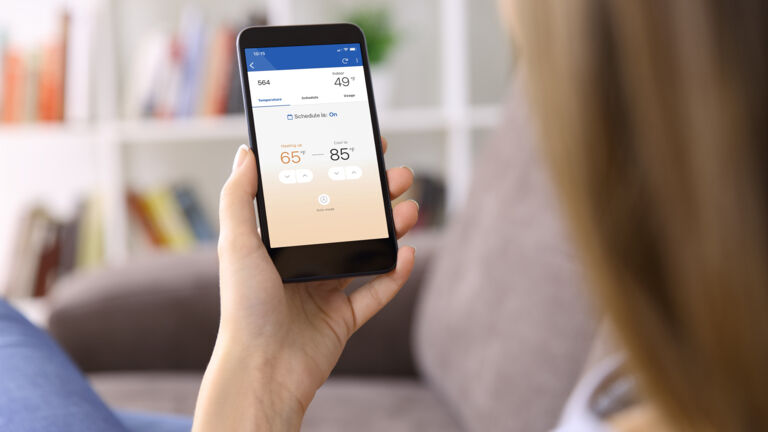 Give Your Customers Complete Control
The Watts Home app gives your customers the ability to control their Invita anytime, anywhere. Reprogram temperature and humidity control with just a tap. Connect multiple Invita thermostats together to control different zones/systems, and assign an administrator who can grant access control to each.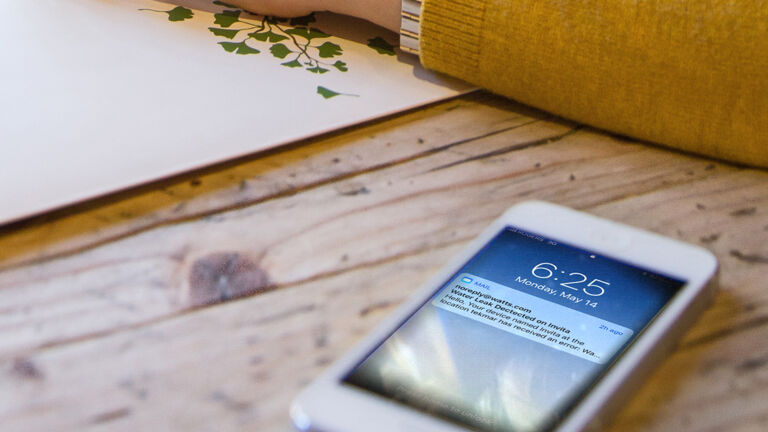 Smart Technology & Monitoring
No WiFi? No problem. Invita will continue operating when WiFi is down. When IoT connected, Invita can send your customers email notifications if there are system issues, and flood alerts when connected to a Watts FloodSafe™ Water Detector Shutoff.
Products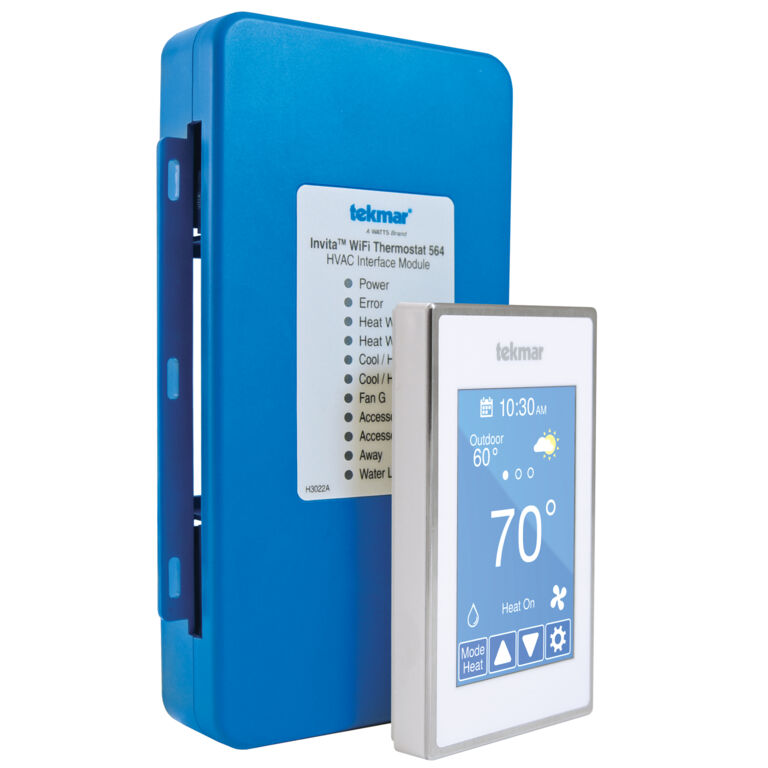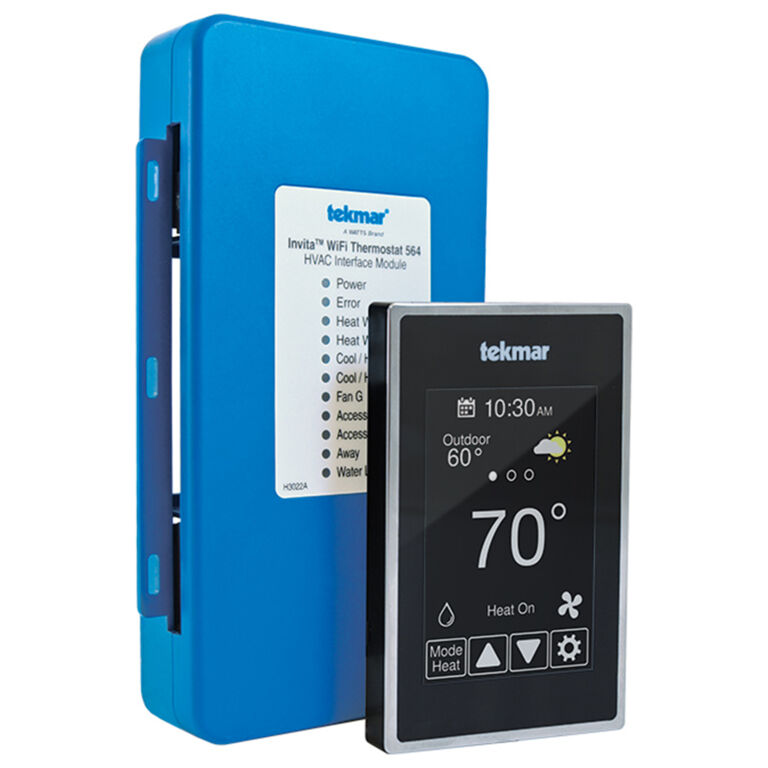 Accessories
Add more functionality to your Invita WiFi Thermostat.