We Proudly Support Buy American Act
Watts Supports Buy American Compliance
Watts proudly supports the Buy American preference and jobs across the USA. We offer a wide range of compliant products and we're ready to help you choose products that will make your project Buy American Compliant. To assist in identifying products, our product labels will carry a Buy American Compliant message.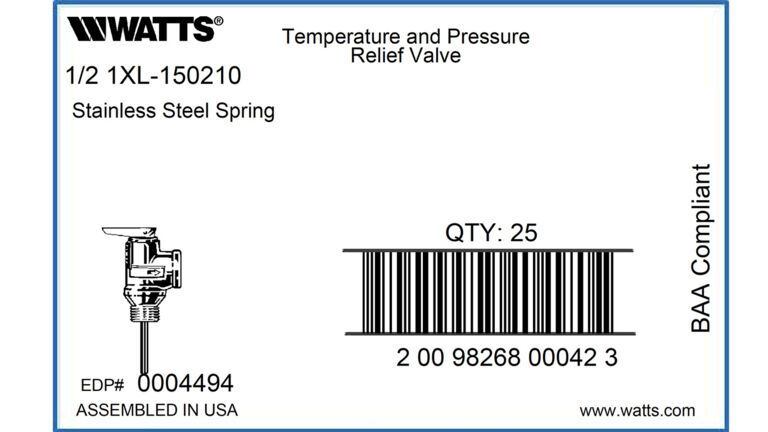 Sample Product Label
To secure a letter of product compliance under the Buy American Act, contact your local Watts Representative. Watts assures that you will receive a prompt response to your inquiry.