tekmarNet® Gateway Help
Access your HVAC system from anywhere with the tekmarNet® Gateway. Remotely monitor and control both your thermostats and hot water heating system through the tekmarNet® web and mobile app. The Gateway sends notifications directly to your phone or email to keep you informed of any problems, ensuring peace of mind.
tekmarNet App Related Links
Looking for more information? Read our tekmarNet Gateway 486 resources below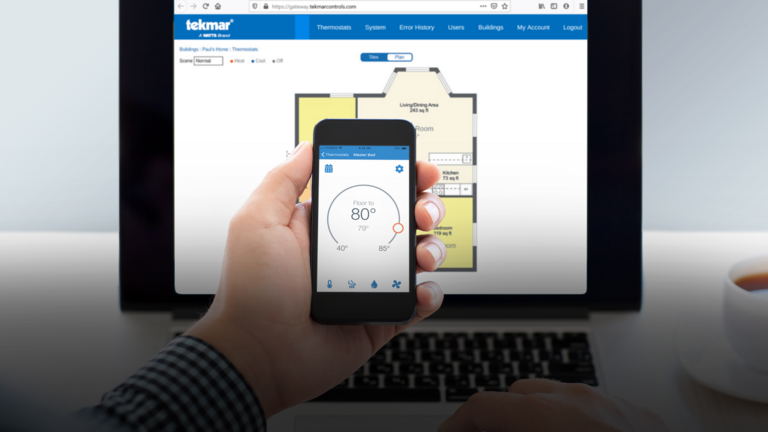 tekmarNet Gateway App
Features:
• Remotely control up to 96 thermostats
• Remotely monitor the hot water system
• Interactive floor plan and mechanical schematics
• Multiple user accounts
• Text and email notifications
• Graph and export up to 1 year of logged system data
• Gateway 486 connects to the internet using WiFi or Ethernet
• Free tekmarNet mobile app for Apple® iOS and Android™
• Web browser compatible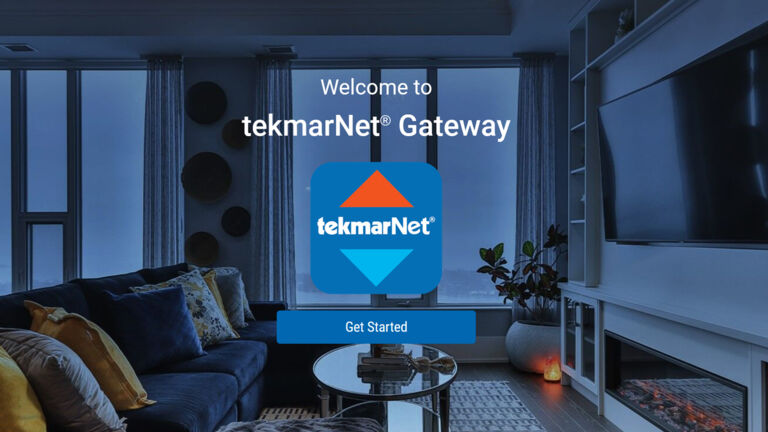 tekmarNet Gateway App Setup
Thanks to the power and simplicity of it's cloud based platform, tekmarNet Gateway App is as easy as connecting a cell phone to a router's WiFi and adding an app to your phone.
Setting up the tekmarNet Gateway App:
1. Set the 486 to Installer access level
2. Select Ethernet or WiFi
3. Connect to WiFi
4. Register the 486
5. Configure Web or Mobile App
6. Add a building
7. Customize device names
How do I check my software version?
Select the menu icon (3 lines in the upper left corner)
The software version is displayed at the bottom of the popout menu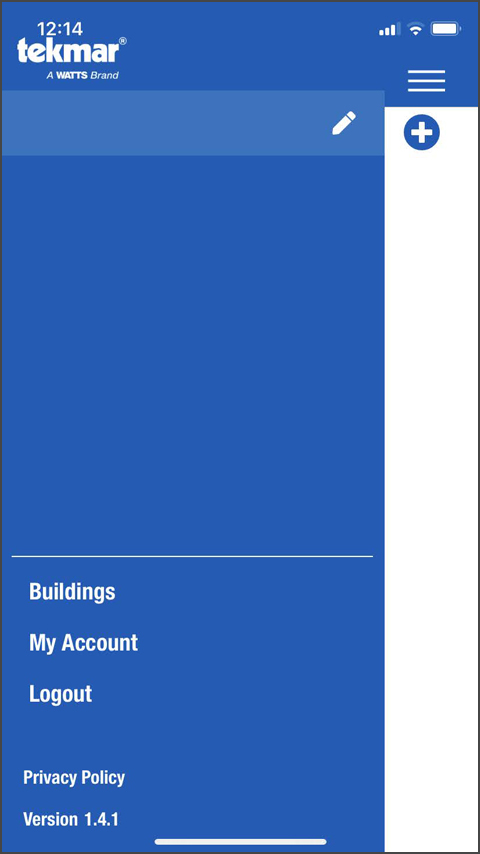 tekmarNet App Store Links
Need to download the tekmarNet Gateway App? See below for Google Play and Apple App Store Links