USA: T: (978) 689-6066, F: (978) 975-8350, Watts.com
Canada: T: (905) 332-4090, F: (905) 332-7068, Watts.ca
Latin America: T: (52) 81-1001-8600 | Watts.com
tekmar Smart Boiler Control 294 saves Kelson Group time and money
What the Client Needed
Heat and hot water are among a tenant's most basic needs. Without either, a unit quickly becomes inhospitable, leading to a lot of unhappy renters. The folks who call Pandosy Square home (a 46-unit apartment complex in Kelowna, BC) rely on the maintenance team to keep the building's two Buderus boilers operating optimally and efficiently.
With 45 buildings just like this one to manage across British Columbia and Alberta, the Kelson Group needed a boiler control that could provide immediate feedback and limit the number of service calls with the help of remote boiler access.
Solution
Managing multiple properties is a challenge. Dealing with boiler system issues across 45 buildings is even worse! However, the tekmar® Smart Boiler Control 294, with the ability to provide real-time remote monitoring through the Watts OnSite app, remote settings adjustment, and push notifications fit the bill!
With a few simple taps of a smartphone screen, the Kelson Group could now monitor real-time boiler operations with mirrored controls through the Watts OnSite web and mobile app and resolve issues with the heating system before tenants were negatively affected.
Plus, the 294 can be retroactively fit to any brand of boiler, old and new. This means that no additional investment was needed to put Pandosy Square's boiler control in the palm of their hands.
Results (ROI)
The tekmar® Smart Boiler Control 294 proved to be the ideal solution for the Kelson Group's needs. "We'd been looking for a while at different systems that could help manage and monitor the systems so that we can capture issues with the heating systems before the tenants call and complain.", said Keith Newton of the Kelson Group. It's clear that the 294 has provided the control, insight, and proactivity they were looking for. "I really like the advantage of being able to make adjustments to the boilers on my way to the building and have it adjusted by the time I get there."
With the ability to control boilers from anywhere, received instant alerts via phone, text or email, and make adjustments on the fly with mirrored controls, the Kelson Group now saves time, money, and headaches thanks to the Smart Boiler Control 294.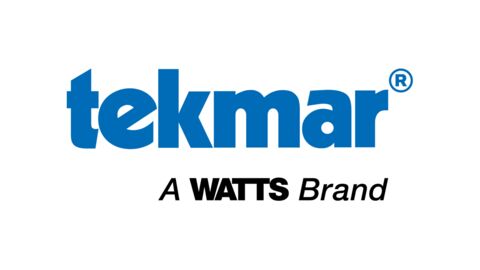 Share this Case Study
Customer
Kelson Group Property Management
Location
Kelowna, British Columbia
Industry
Multi-Family Housing
Category
Control Systems
Product(s) Installed:
Keith Newton

Kelson Group

I think anybody who's responsible for heating systems of any kind…would definitely benefit from this kind of a unit.