tekmarNet Communication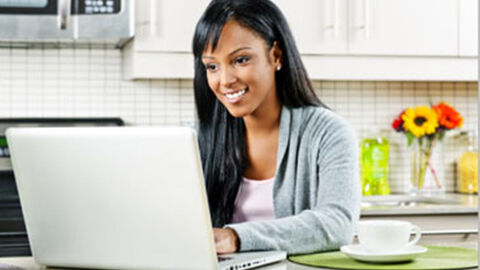 The two-way communication link in tekmarNet systems opens up a world of options for temperature control. Through communication, access to system-wide heating and cooling settings is available through a web browser, home automation system, or wall mounted switch. Your customers can choose from three convenient options: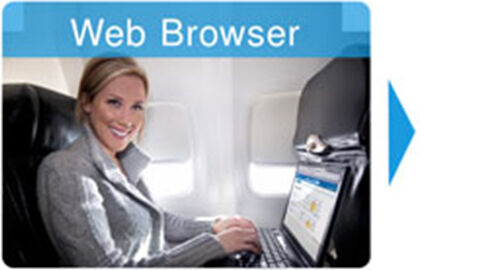 A tN4 Gateway 483 enables web browser access to heating and cooling settings from anywhere in the world. Customers can conveniently set the temperatures back while on vacation and bring their systems out of energy saving mode before arriving back home. Contractors can also take advantage of the ability to view temperature trends and make adjustments remotely. An 'always on' internet service is required to access the system through the internet. For customers who want to control the system from their home computer, all that is needed is an internal connection to the Gateway server. For complete details, refer to the literature tab on the product page for the most current version of the installation manual.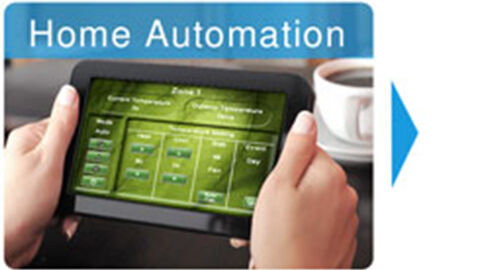 A tN4 Gateway 482 provides access to tekmarNet thermostat settings through a home automation system. Customers can view and adjust room temperature settings with the same remote control, touch screen or software application that controls lighting, entertainment and security settings. Drivers are available for the most popular home automation brands including AMX, Control4, Crestron, Elan, Savant, and Vantage.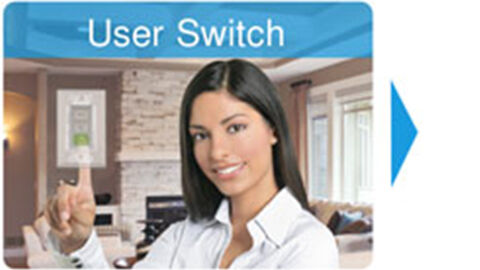 tekmarNet
User Switches provide one touch adjustment of the system from a wall mounted location in the home. The tN4 User Switch 479 provides access to away, occupied and unoccupied temperatures in all connected thermostats and setpoint controls. In a system with a tN2 House Control 400 - 403 , the away temperature setting can also suspend domestic hot water generation to save additional energy. The tN4 User Switch 480 and tN4 User Switch 481 models offer customizable operation. They can be used in the same way as a 479, or can enable operation of setpoint devices or custom scenes. The 480 can send a signal to a home automation system while the 481 can respond to a signal from a home automation system or telephone switch.