At Watts, our reputation for quality, safety, and reliability is known worldwide.
As environmental stewards, we engage in and promote business practices that respect our values. We are committed to minimizing the impact of our global operations and supply chain on the environment, protecting the communities where we operate, and innovating products and services that support our customers in doing the same.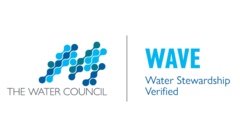 Reducing our Water, Energy, Carbon, and Waste Footprints since 2014
Water
Absolute Reduction since 2014
Intensity Reduction*
*baseline year 2018
Energy
Absolute Emissions Reduction since 2014
Intensity Reduction*
*baseline year 2018; market-based emissions
Waste
Intensity Reduction*
*baseline year 2018
In 2022:
Decommissioned lead-foundry
Reporting non-hazardous stats
Tracking Environmental Data
50% of global manufacturing footprint is certified to ISO 14001
3% YOY eco-efficiency goals set for 2018-2023
Third-party environmental data verification since 2020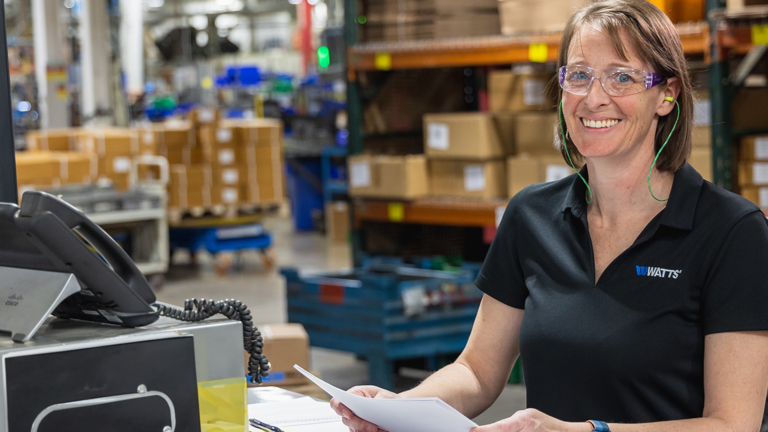 Environment, Health, & Safety
Our environmental management system is a key component of our global integration and provides the framework from which we deliver best-in class performance, while ensuring our facilities operate safely, efficiently, and responsibly.
The Environment, Health, Safety and Sustainability Steering Committee is led by our CEO and executive management team and spearheads all EHS and ESG programs at Watts. Committee members review our EHS and sustainability performance and discuss trends and issues, key business drivers, progress on goals and targets, and actions for continued improvement.

Read more in our EHS & Sustainability Policy
Examples of Energy Emissions Reductions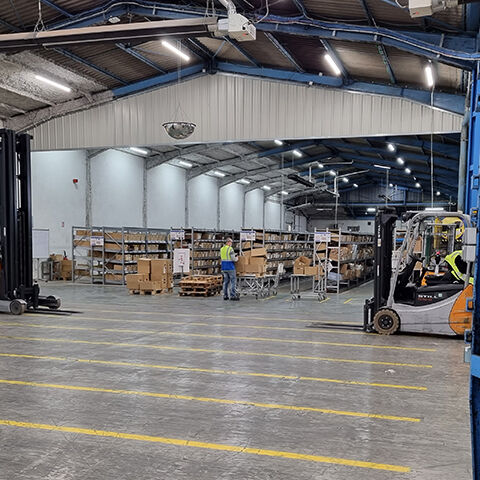 Sorgues, France
In 2022, this site implemented a range of measures to reduce its heating demand through natural gas. Some of the measures included efficient thermostat programming and management, nighttime regulation of heating, installation of destratification fans to improve air circulation in warehouses, and ongoing engagement and discussion with staff. Overall, the site reduced their natural gas consumption by 22%, or 18,729 cubic metes, by the end of 2022. They also achieved a reduction in electricity consumption by about 19% through actions taken in 2021 and 2022, such as replacement of old neon lamps with efficient LED lamps throughout the facility, and optimization of equipment power usage (e.g., forklift charging during low demand periods), among others.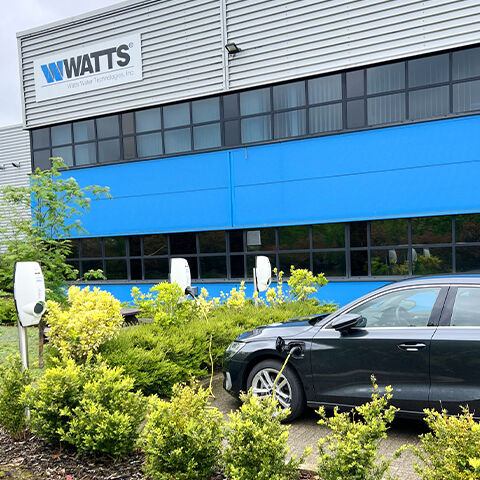 St Neots, United Kingdom
Achieved an 18% reduction in natural gas and 10% reduction in electric usage, equivalent to 50,000 kWh in total energy reduction through an optimized office floor layout, increased frequency of preventive maintenance for heating units, upgraded sensors and controls, and increased awareness and education of employees.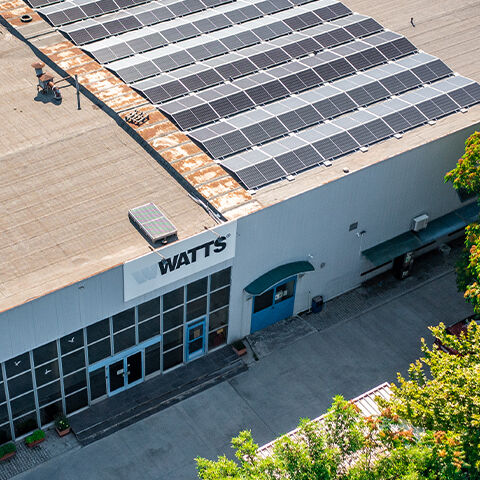 Plovdiv, Bulgaria
In 2022, Plovdiv installed a 60kW rooftop solar PV system, which contributed to reducing electrical demand by 10%, or ~100,000 kWh over the August to December period of 2022. Other measures contributing to the decrease were large-scale LED installations throughout the production and warehouse areas and upgrades to their product-printing equipment. Since March 2023, the site has now doubled the solar system's capacity to a 120-kW system, and by the end of 2024 the system will be further expanded to a total of 150 kW.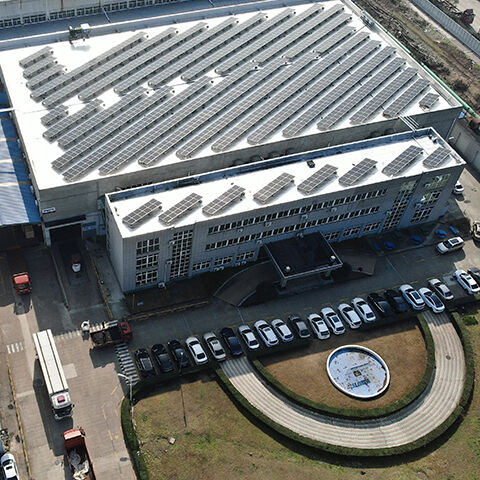 Ningbo, China
Achieved a 45%, or 1.4 million kWh, reduction in electric usage due to the combination of a 0.6 MW solar array installation, replacement of more than 200 lights with high-efficiency LEDs (which also vastly improved illumination), commissioning of a compressor-air usage study resulting in the installation of a more efficient air compressor, consistent detection and repairs of compressed-air leaks, and continuous improvements in the HVAC system.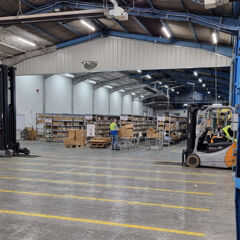 Watts WAVE Certification
Watts has successfully completed verification for The Water Council's WAVE: Water Stewardship Verified program, indicating the company has assessed water-related risk across the enterprise, identified the highest water-related impacts using credible water-related data and implemented best practice in improving water stewardship performance. As a result of the review, Watts took a variety of actions at the local and global level to reduce water consumption, increase reuse, improve water quality, and reduce negative impacts upstream and downstream.
Water Stewardship
Access to clean, safe, and affordable water is a fundamental human right. Water and climate are inexorably linked, and an imminent global water crisis threatens the availability, quantity, and quality of water for basic human needs. We formalized our commitment to being part of the solution in our Corporate Environment, Health, Safety, and Sustainability Policy.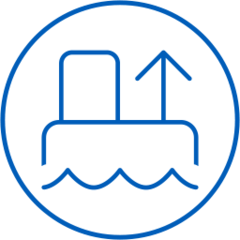 Alignment
with global water stewardship standards and
best practices, particularly
among high-use facilities &
facilities in water-stressed
regions.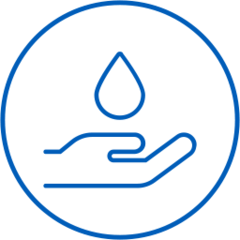 Respect
for water-related rights and a guarantee of easy access to safe water, sanitation, & hygiene throughout our operations.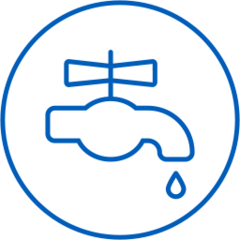 Awareness
of the downstream impacts
of our operations: amount of
water used, quality of water
discharged, and effects of
discharged water on local
ecosystems.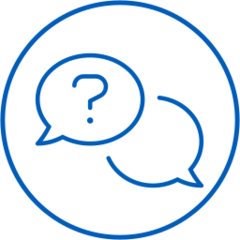 Transparency
and openness in communication with stakeholders, offering support for, and coordinating with public sector agencies.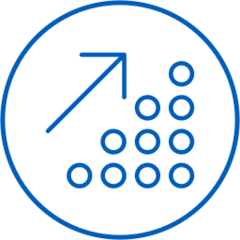 Improvement
goals that continually
advance stewardship in
operations, watershed
management, community
engagement, and
transparency.
Engaging all Colleagues in Water Stewardship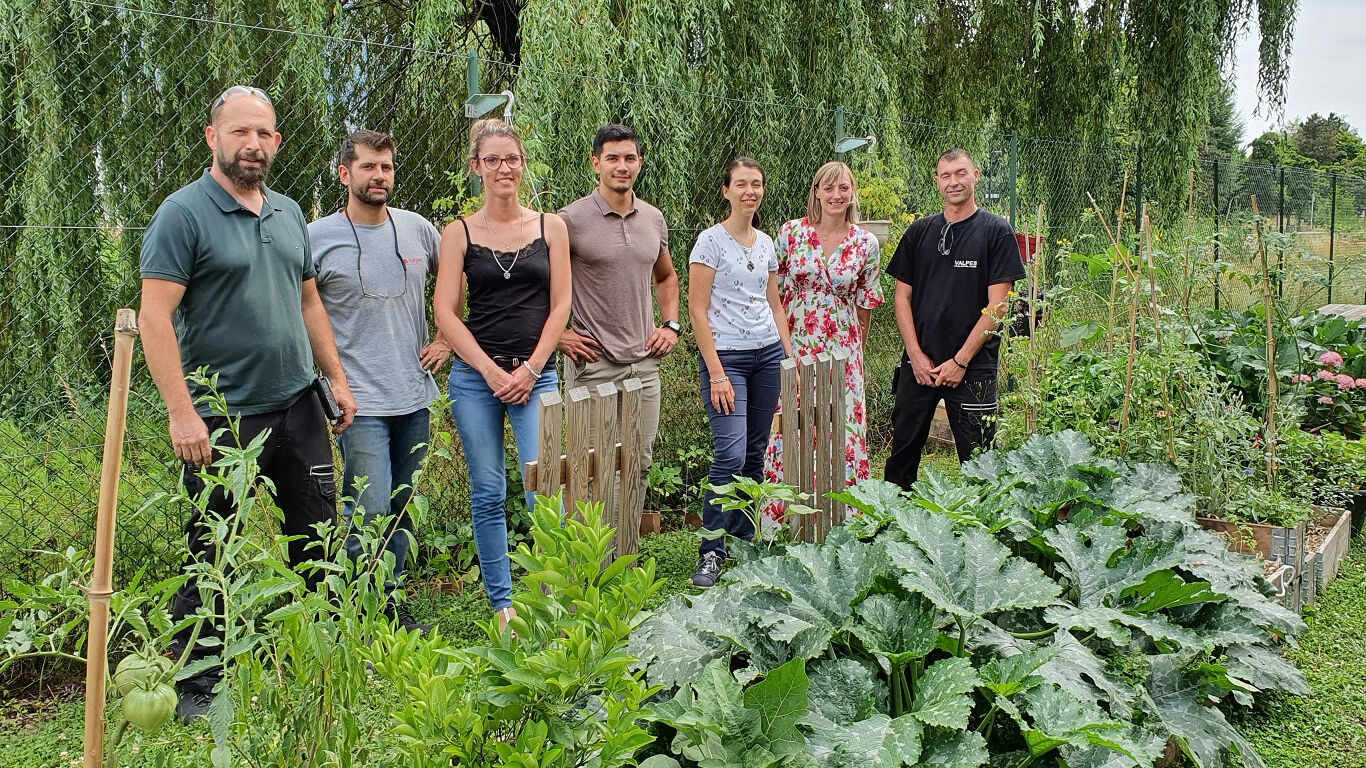 Community Garden Brings Colleagues Together, with Water Conservation at the Forefront
A team of employees at our Moirans, France manufacturing facility are providing colleagues with access to organic food while furthering the company's commitment to water stewardship. The group built their own garden with compost to fertilize as needed, harvesting a wide range of seasonal vegetables, fruits, aromatics, and flowers. Knowing they did not want to increase the site's overall water consumption to tend the garden, two colleagues designed an innovative watering system that uses air conditioning condensate collected in a tank as the garden's water source, saving 50 liters of water daily. They have also improved the biodiversity of their site by building feeders and nests for insects and birds.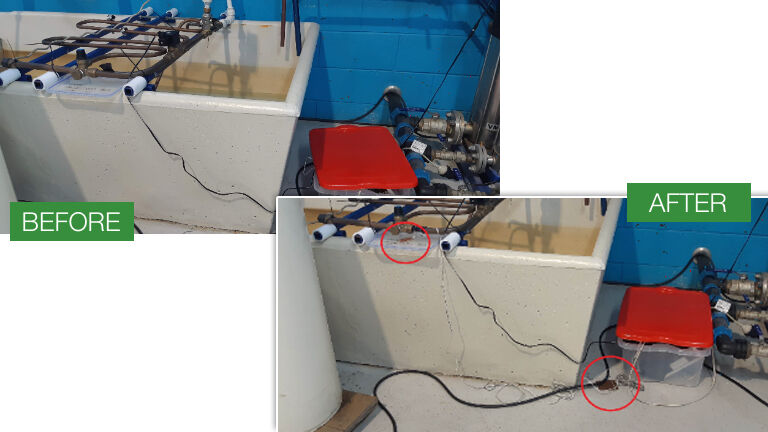 Preventing Water Loss During Product Testing
In Auckland, New Zealand, colleagues at our Apex Valves manufacturing and distribution site implemented a new solution to detect and prevent water leaks associated with a product quality test conducted at the facility. Implementation of a sensor now stops the test and shuts down the water supply if a leak is detected. A second sensor monitors for system leaks. The change has resulted in a safer workplace, reduction in leaks and water loss, and improved productivity for the facility, which can now run the test overnight as a result of the added detection technology.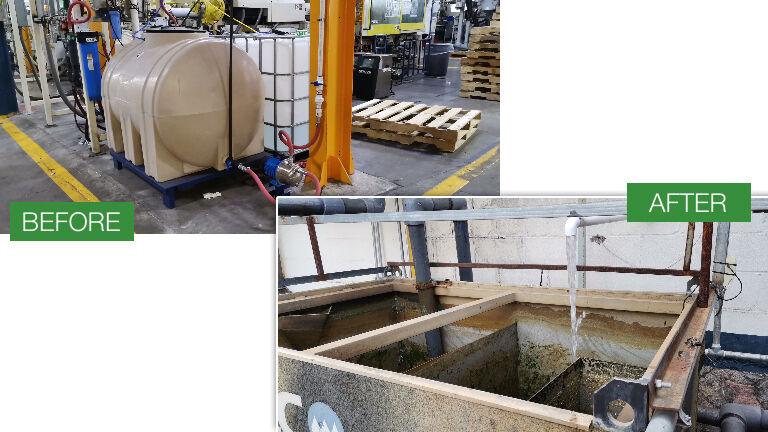 Local Contributions to Enterprise Goals
The team at our Nogales, Mexico contract manufacturing Maquiladora partner knew that an increased production of hazardous waste associated with a parts-cleaning process would impact the site's total water usage. To reduce water usage and wastewater disposed, they identified and installed a new filter that separates coolant and water, allowing water to be reused in the cleaning process. The filter reduced the water usage related to the cleaning process by more than 18,000 liters in 2022.
You can read more about the positive impact this action had on the site's hazardous waste in the Waste Reduction Facility Highlights.