March 22, 2023 – To help expand access to clean water for vulnerable communities around the world, Watts sponsored four Planet Water Foundation projects in Cambodia, Indonesia and Vietnam during the organization's World Water Day campaign.
Each location received turnkey community-based solutions that improve outcomes for young children around safe drinking water, hygiene intervention and sanitization. Safe drinking water and hand-washing access are delivered through Planet Water's AquaTower water filtration system. Water-health and hygiene behaviors are introduced and reinforced through Planet Water's education programs and each school receives an AquaSan, a surface disinfection system that meets World Health Organization standards.
Watts' partnership with Planet Water Foundation is even more important given the United Nations (U.N.) call for an urgent response to accelerate clean water access. According to U.N. data, the world is not on track to achieve the 2030 U.N. Sustainable Development Goal (SDG 6) of achieving water and sanitation for all. To meet this goal, the U.N. recently announced its Water Action Agenda 2023, intended to accelerate current global projects and rapidly deploy innovative solutions.
"As a responsible corporate citizen and a member of the United Nations Global Compact, Watts is committed to continue safeguarding the fundamental human right to clean water through our products and solutions that protect, control and conserve water. Watts is also dedicated to improving communities and expanding water stewardship as we have through our ongoing initiatives with Planet Water Foundation," said Robert J. Pagano, Jr., CEO, President & Chairperson of the Board.
Planet Water Foundation is a non-profit organization focused on bringing clean water to the world's most impoverished communities through the installation of community-based water filtration systems and the deployment of hygiene education programs.
Since 2016, Watts has worked with Planet Water Foundation to provide clean water to approximately 60,000 people in Cambodia, China, Colombia, India, Indonesia, Mexico, Philippines, Thailand and Puerto Rico.
Children in Kampung Giri Harja, Indonesia learn about healthy habits as part of Planet Water Foundation's educational programming.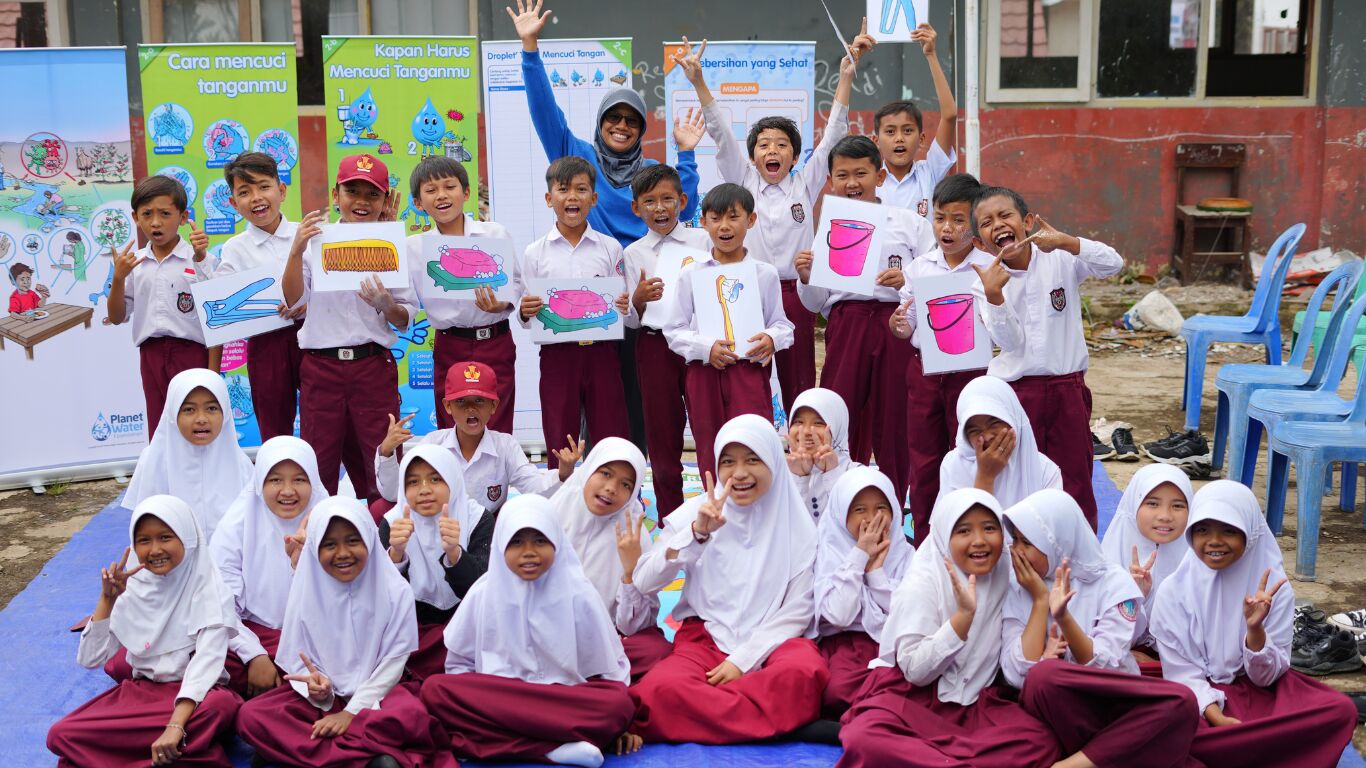 Students in Siem Reap, Cambodia wash their hands with the new facilities that come as part of the AquaTower system.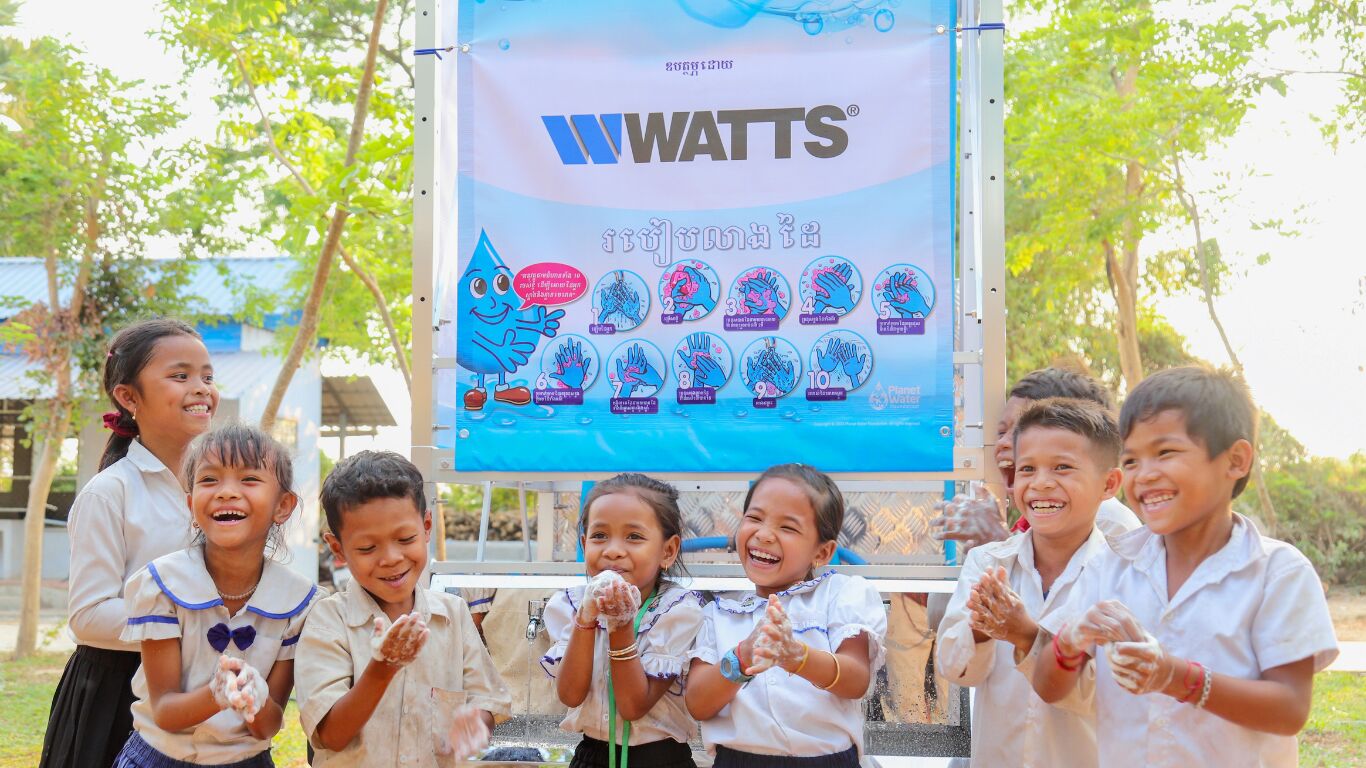 Students in Dung K'No, Vietnam drink the clean, safe drinking water.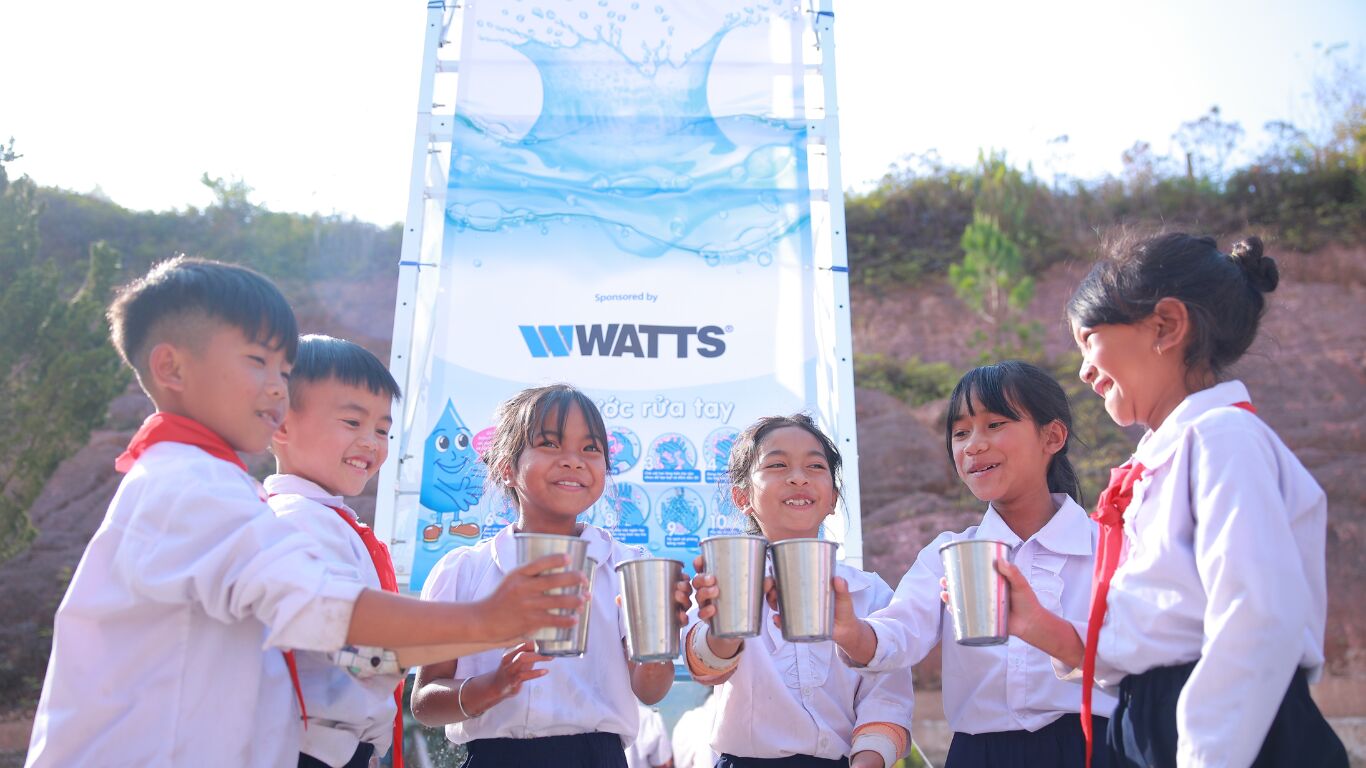 Young girls in Kampung Pakalongan, Indonesia play excitedly with the water received.