LFWDS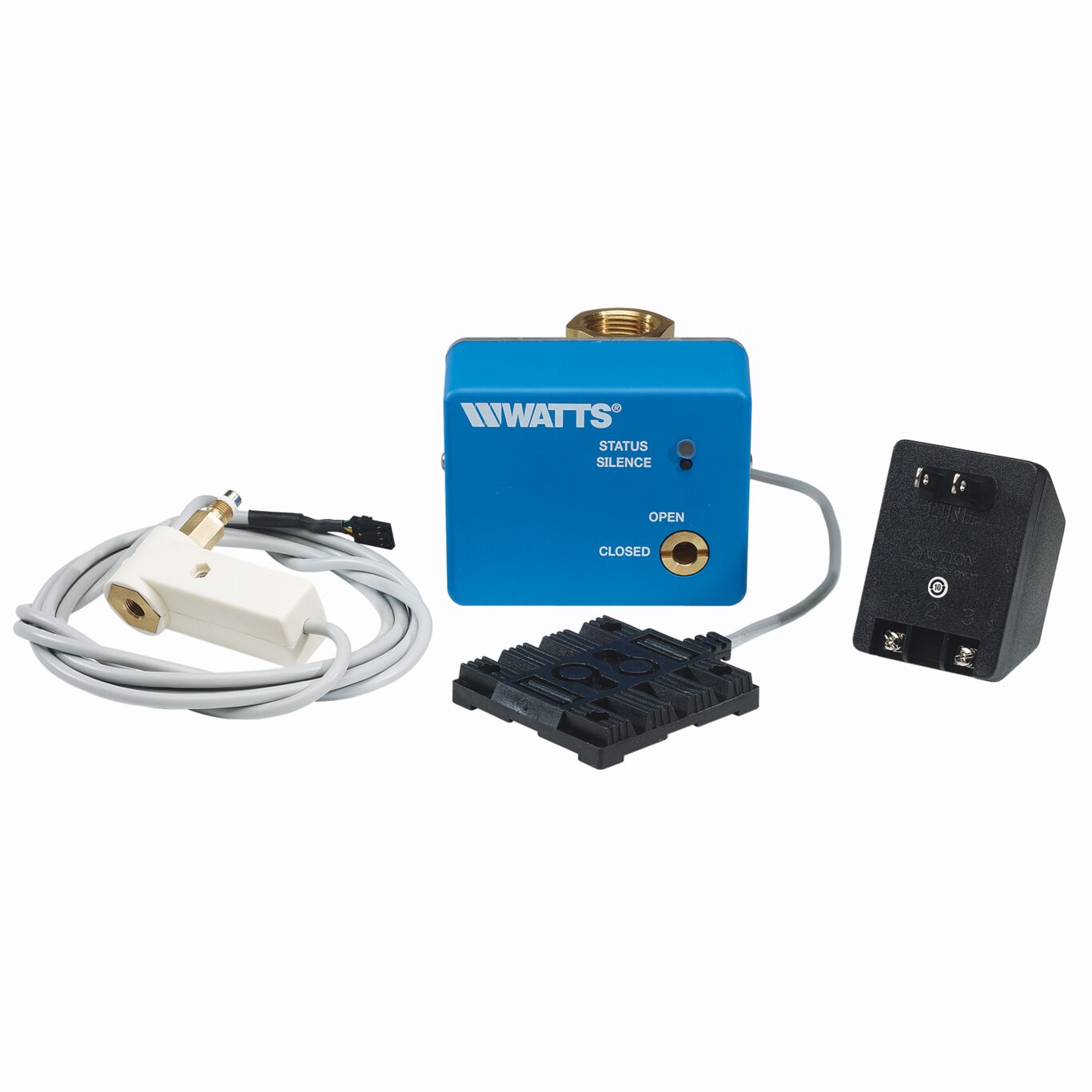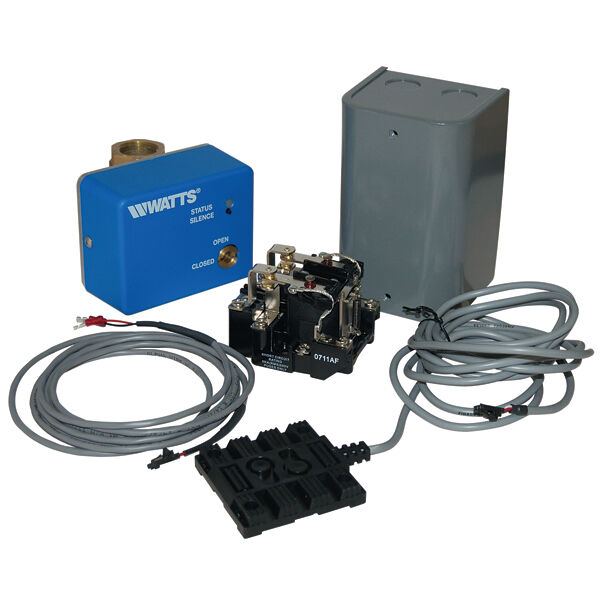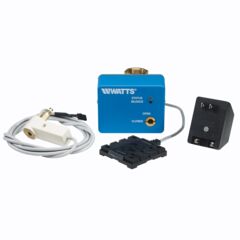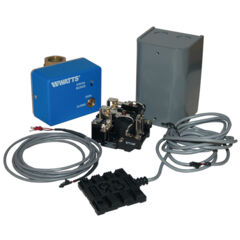 Sizes: 3/4″ ‒ 1″ (20 ‒ 25mm) Lead Free* FloodSafe® Water Detector Shutoff Valves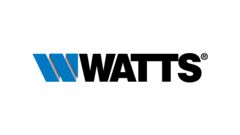 Lead Free* FloodSafe® Water Detector Shutoff Valves are used in commercial and residential applications to detect presence of water on floor or in drain pan beneath a water heater, thereby protecting homes and businesses from damage due to a water heater leak. Requiring no special piping, the leak detection safety valves automatically shut off both water supply and power source to the water heater, and they provide visual and audible alerts. Maximum pressure setting is 150psi and maximum electric water heater current rating is 30A.
NOTE: The LFWDS is not compatible with the Bradford White™ Icon System™ made by Honeywell®
Bradford White™ and Icon System™ are trademarks owned by the Bradford White Corporation while Honeywell® is a trademark owned by Honeywell International, Inc.
Features
Water dam included for concrete, linoleum, tile, or other hard surfaces
Contacts included for connection to monitored alarm detection systems
Advanced water detection technology with no terminals to corrode
Easily reset or tested by contractor, building owner, or plumbing inspector
Literature
Select a Model
Select options below to identify the UPC, Order Code, and Repair Kit for a specific LFWDS
Share this Product
Approval/Certification Information
For product-specific approval information, please refer to the product's specification sheet or ask a Watts representative. For general information regarding any approval certification partners identified in the specification sheet, please visit our certification partners' websites: