LFMMV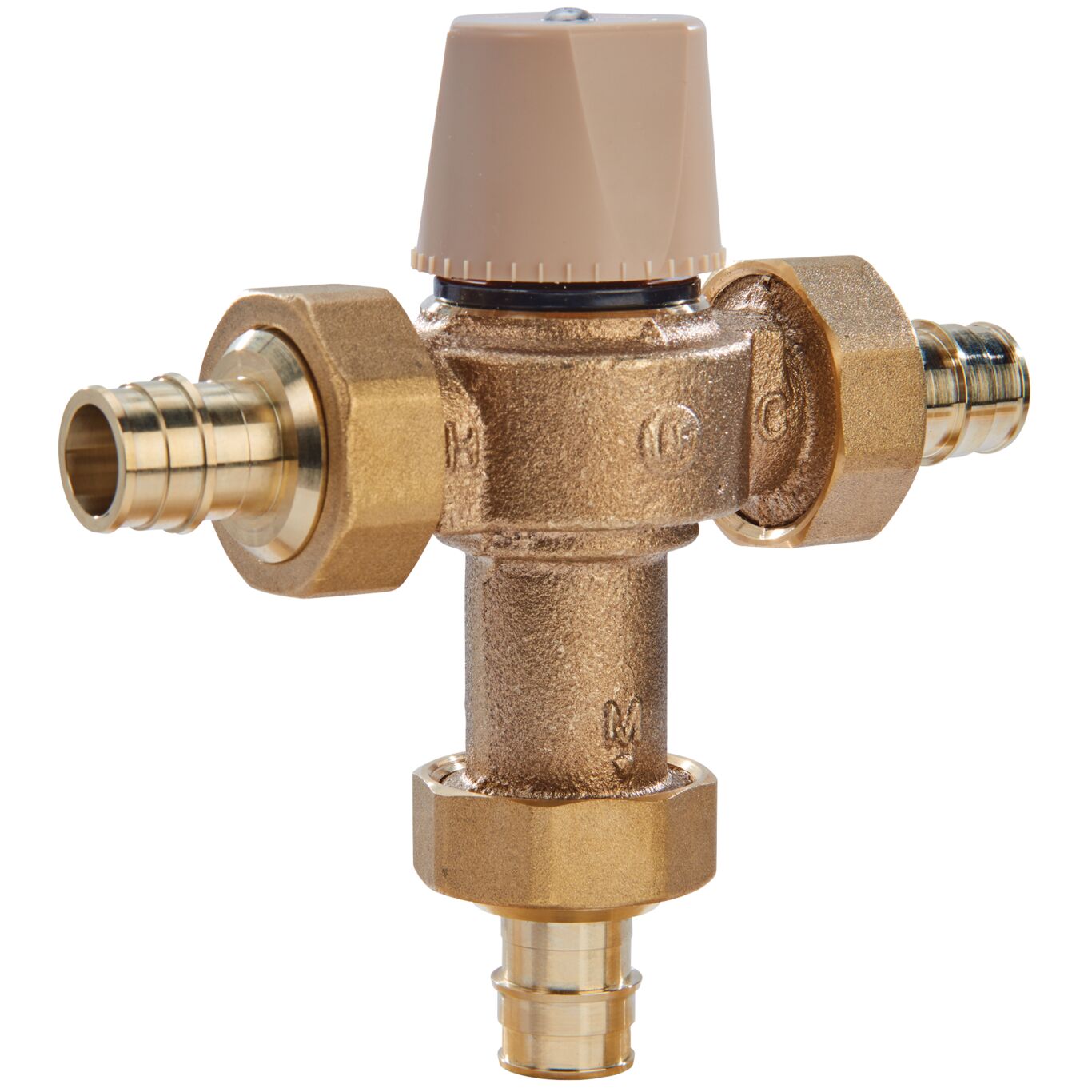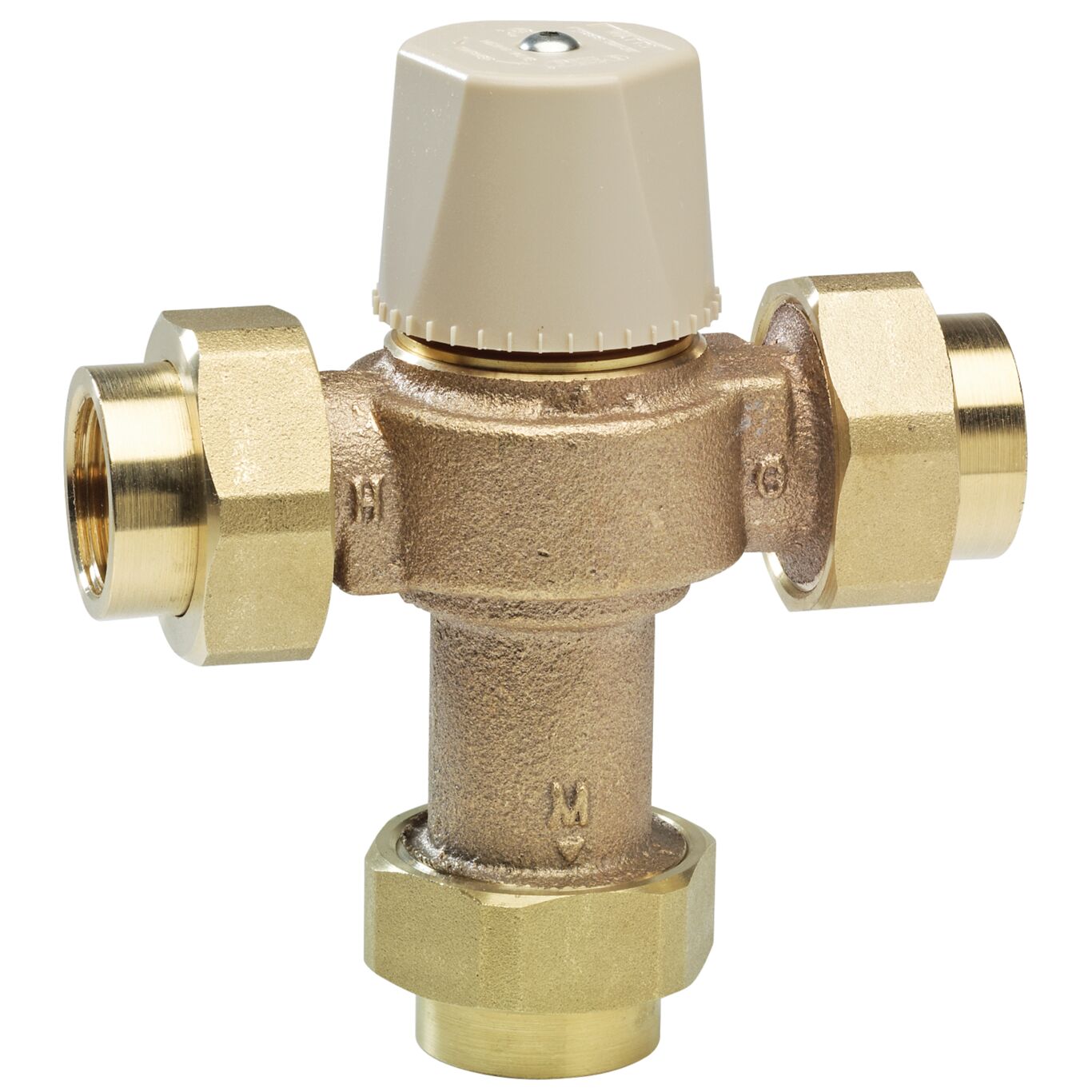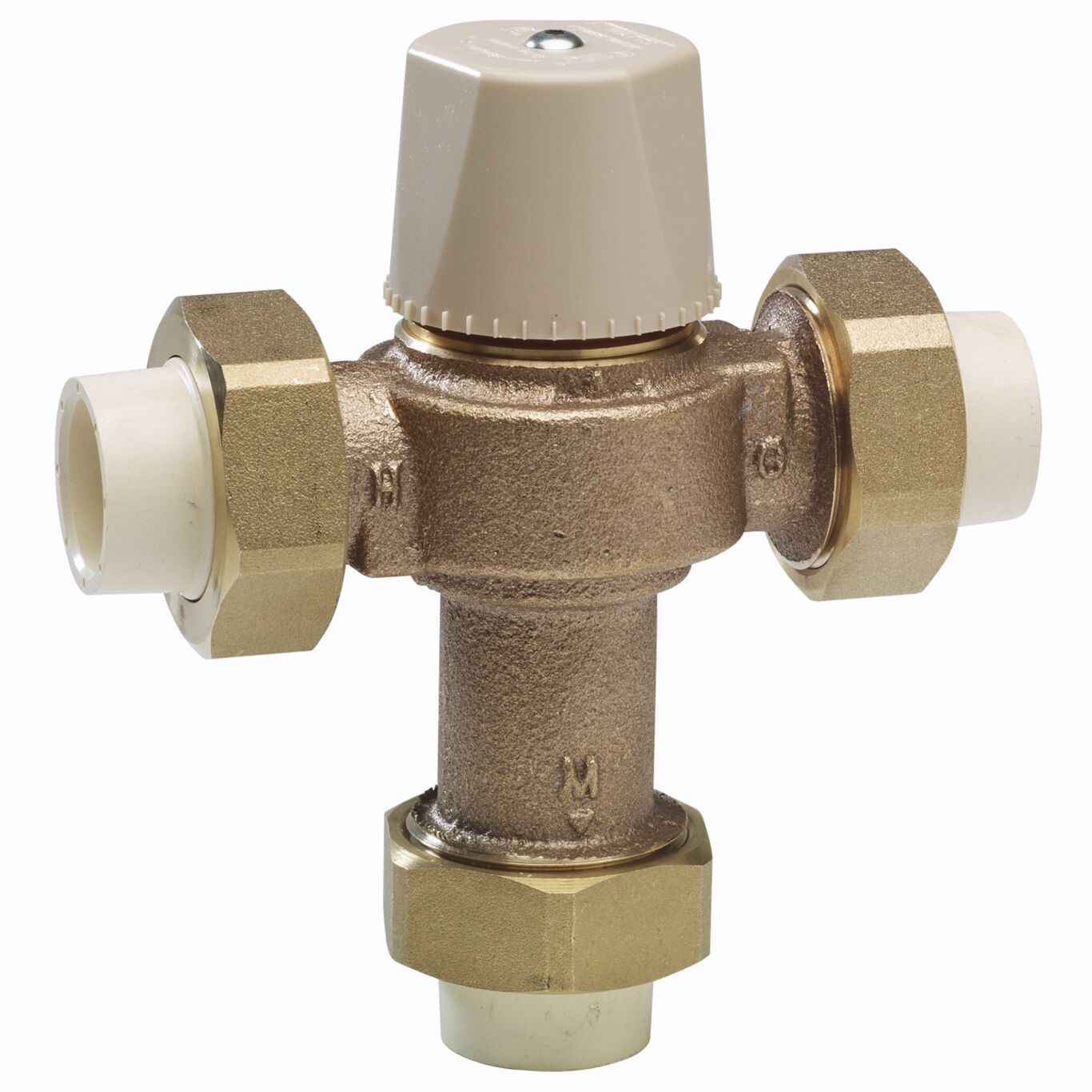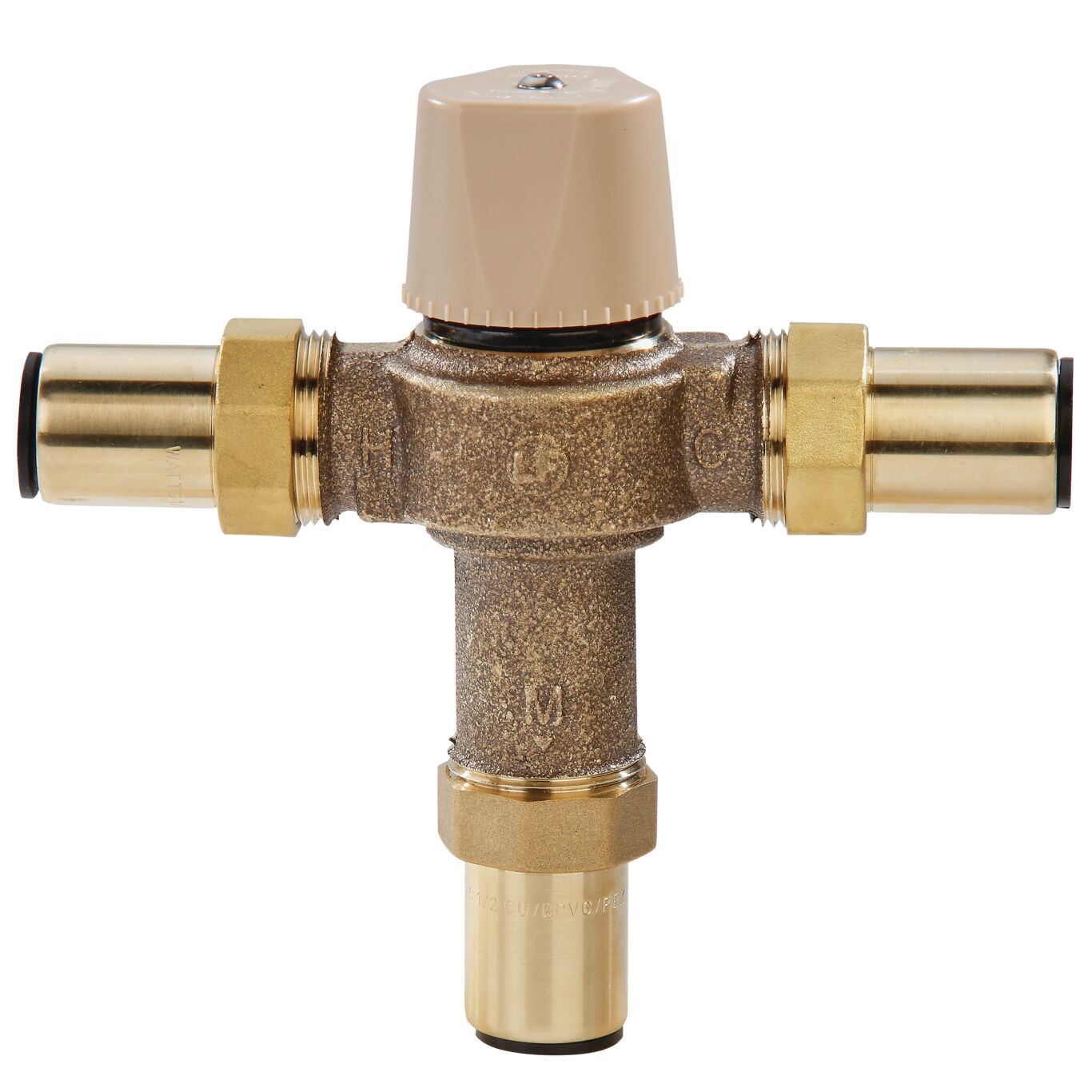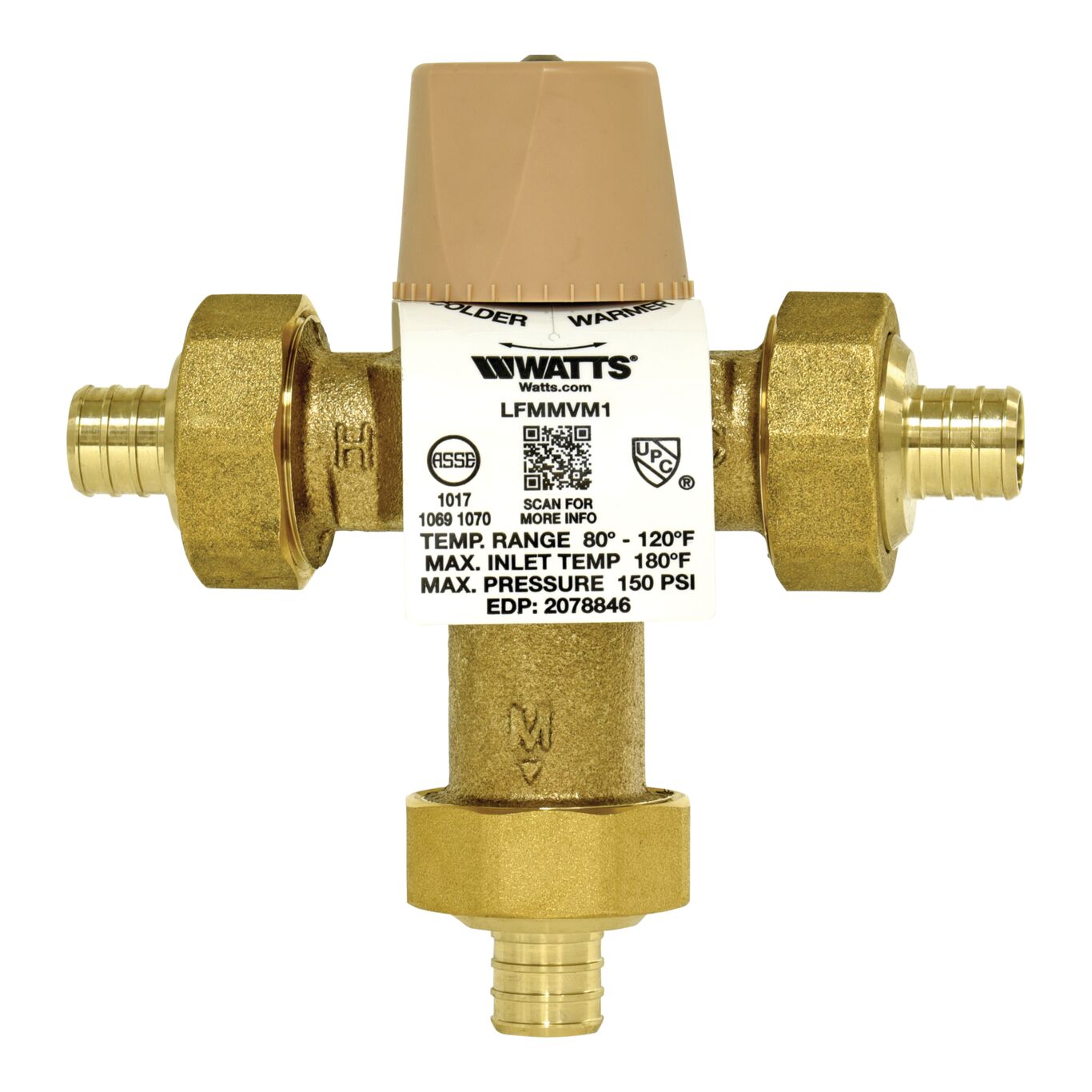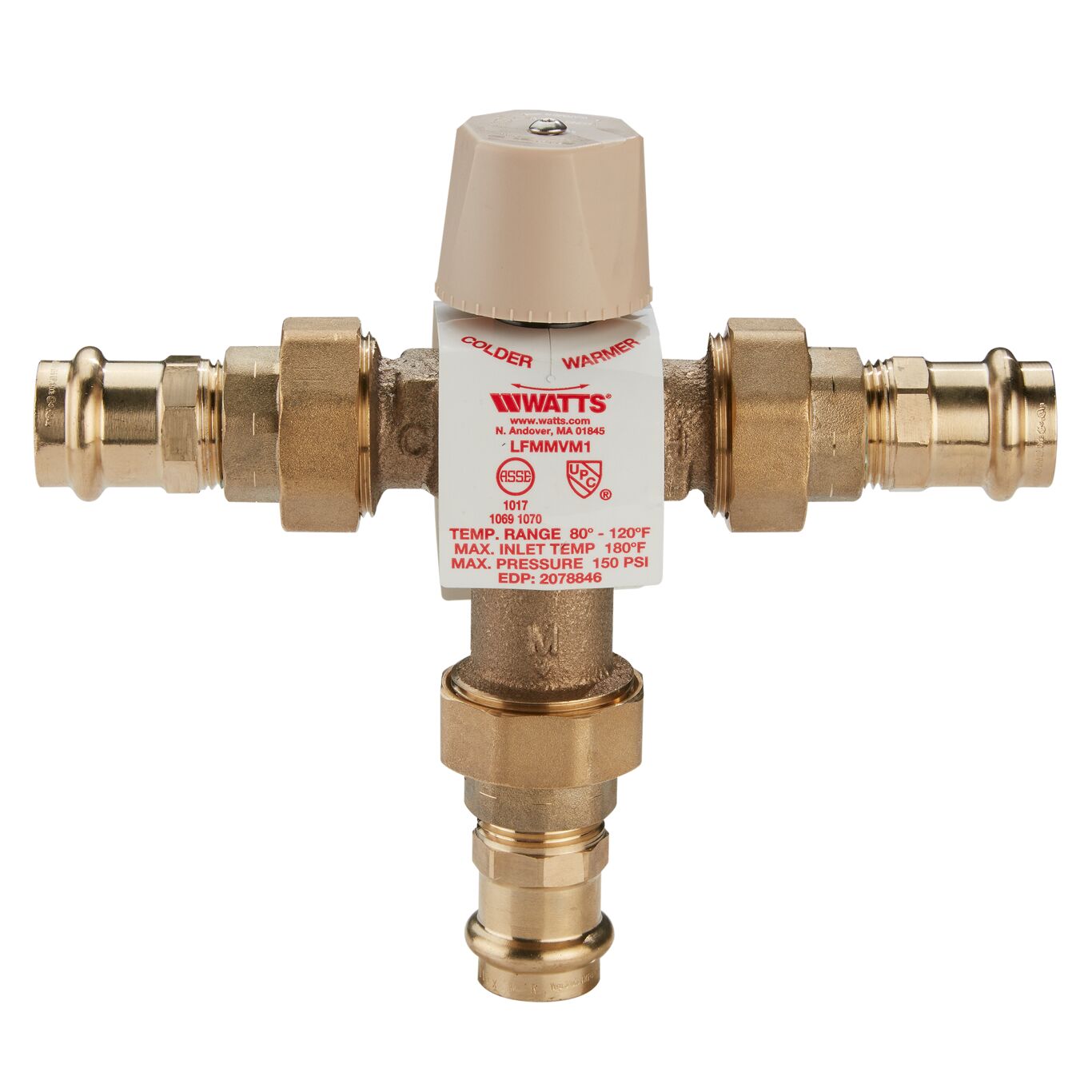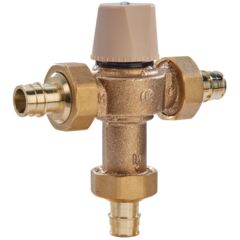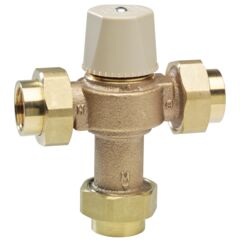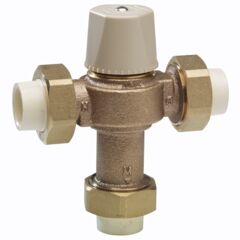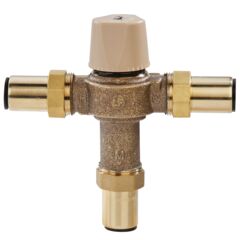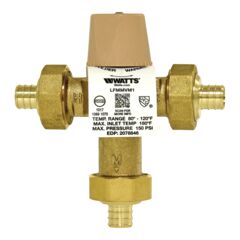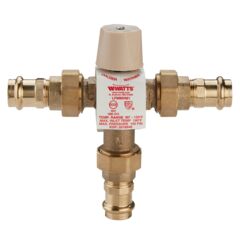 Lead Free* Thermostatic Mixing Valves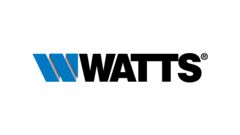 Series LFMMV Thermostatic Mixing Valves maintain and limit mixed hot water to a desired, selectable temperature. The LFMMV series can be set to any temperature between 80 degrees F and 120 degrees F with flow rates as low as 0.5 gpm and as high as 12 gpm (refer to capacity chart). This mixing valve series is listed under ASSE 1017 for valves used in hot water source applications, ASSE 1069 for single-pipe, tempered water applications, and ASSE 1070 for valves used in individual or multiple fixture applications, and also listed IAPMO cUPC. The LFMMVs feature Lead Free* construction to comply with Lead Free* installation requirements.
The LFMMV-M1 uses a double throttle design to control both the hot and cold water supply to the mixed outlet. The superior flow characteristics of these valves provide accurate temperature control (+/-3 degrees F) with low pressure drop across the rated flow range. As an added feature, the LFMMV-M1 series incorporates integral inlet filter washers and check valves in both the hot and cold water inlets to protect against cross flow.
The LFMMVM1 is available with union connection models including threaded (-UT), solder (-US), PEX (-PEX), PEX F1960 cold expansion fittings (-CEF), CPVC (-CPVC), Quick-Connect (-QC), or press end connections (w/press). Maximum Pressure: 150psi (10.55 bar).
Features
Solid wax hydraulic principle thermostat controls both hot and cold water and is engineered to ensure dependable mixing of hot and cold fluids
Flow of mixed water is safely restricted in the event that cold water supply is compromised
Integral check valves and filter washers help protect against cross flow
Double throttling design provides sensitive response to changes in water temperature
Literature
Select a Model
Select options below to identify the UPC, Order Code, and Repair Kit for a specific LFMMV
Share this Product
Approval/Certification Information
For product-specific approval information, please refer to the product's specification sheet or ask a Watts representative. For general information regarding any approval certification partners identified in the specification sheet, please visit our certification partners' websites: