LFUSG-HWP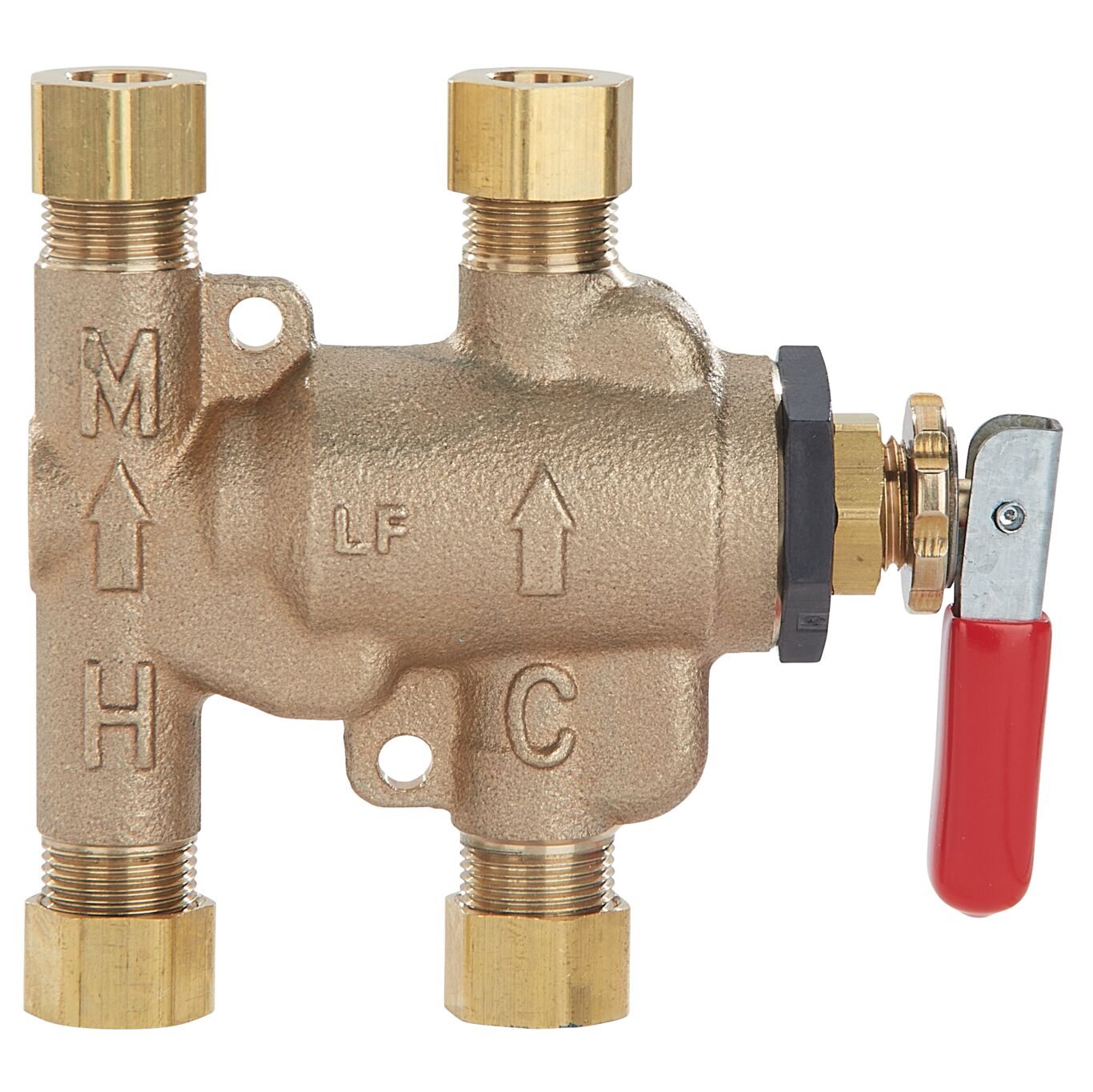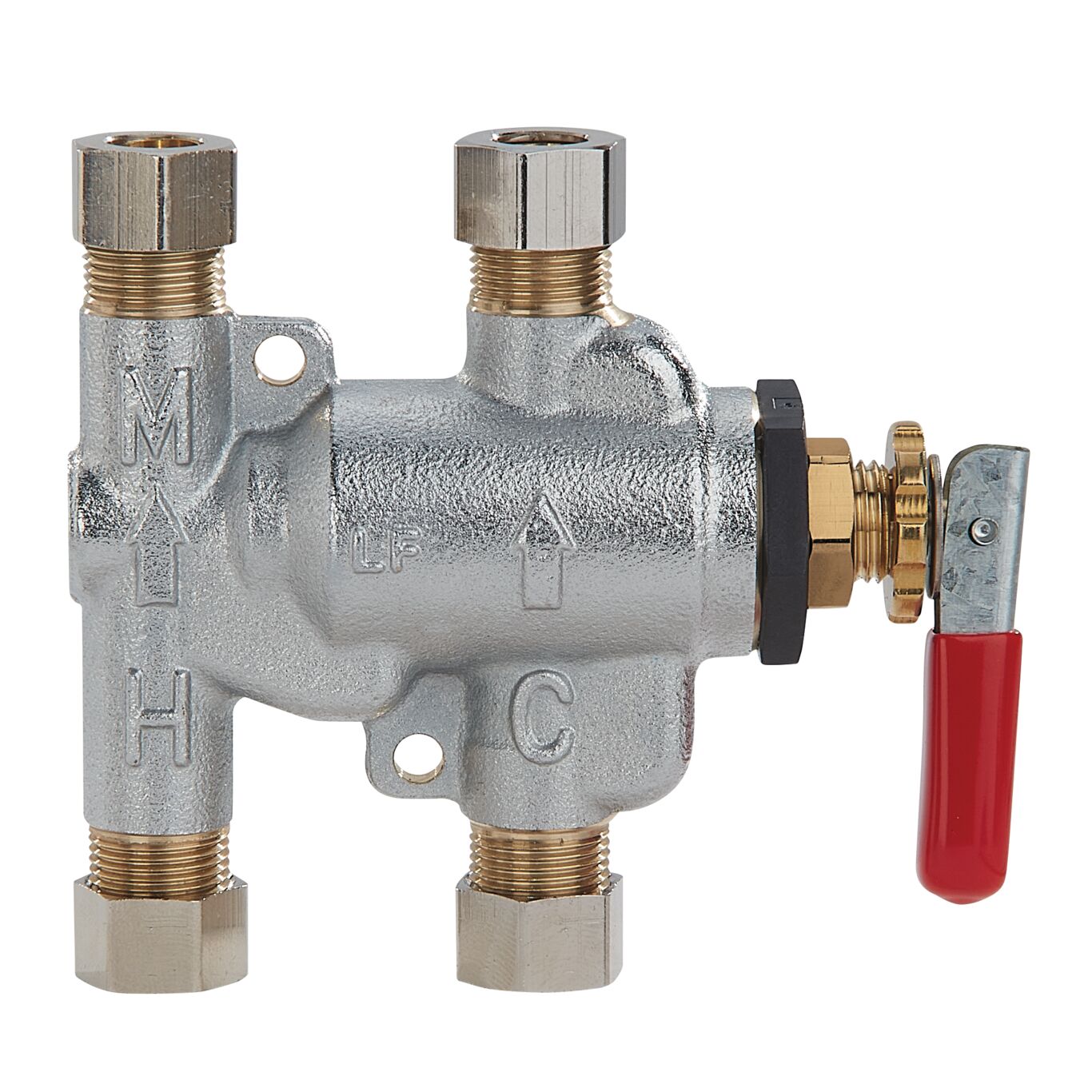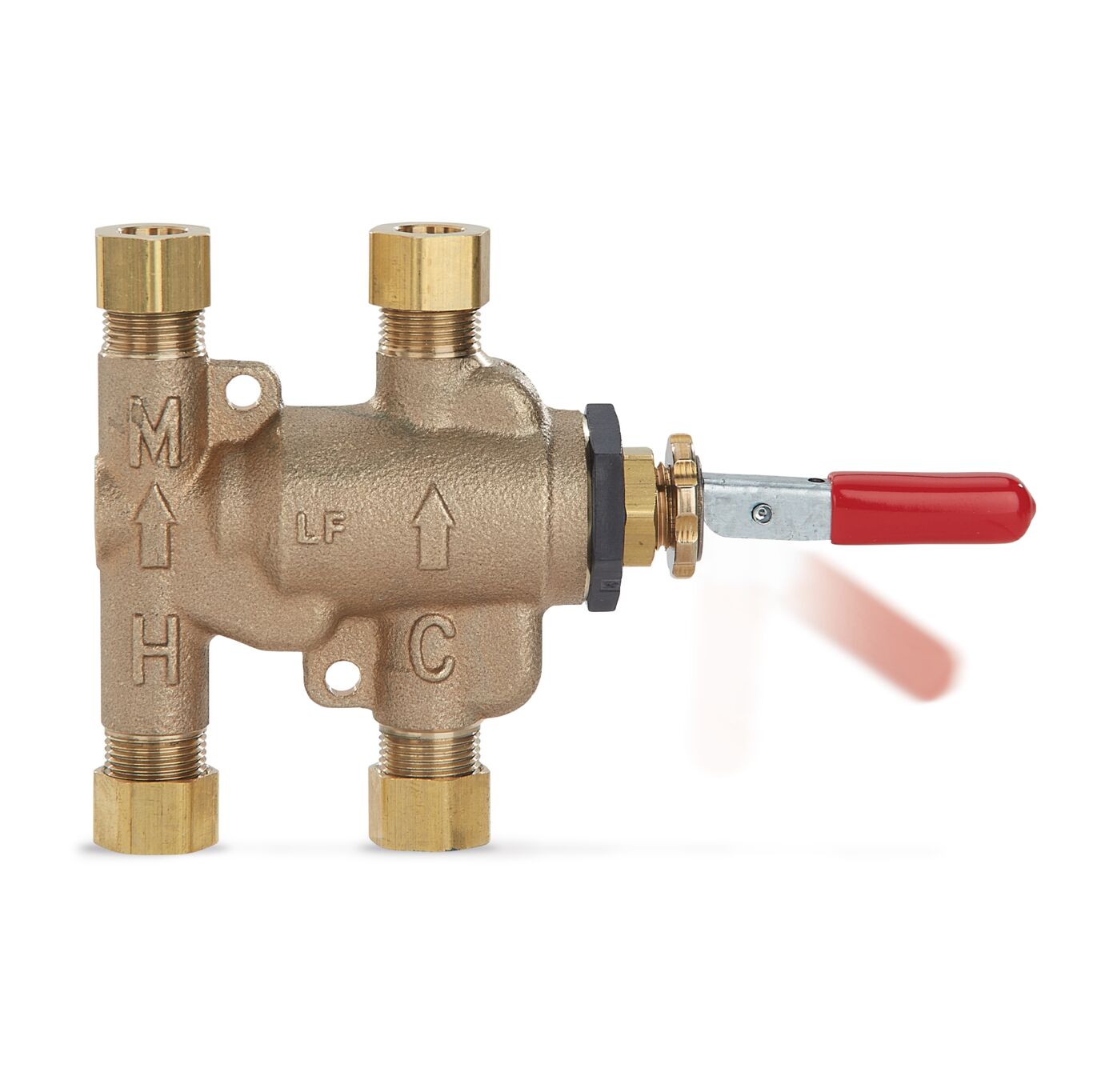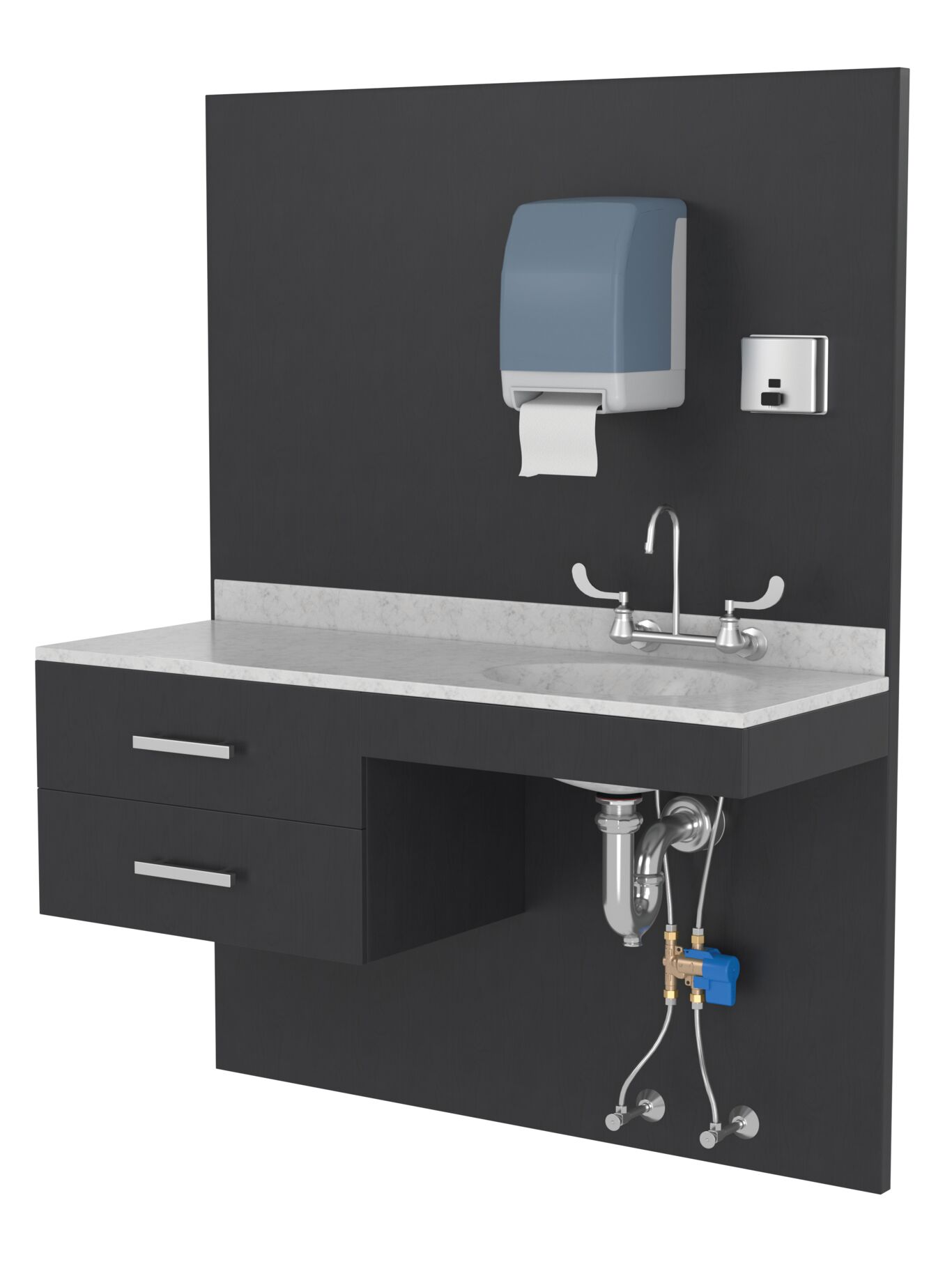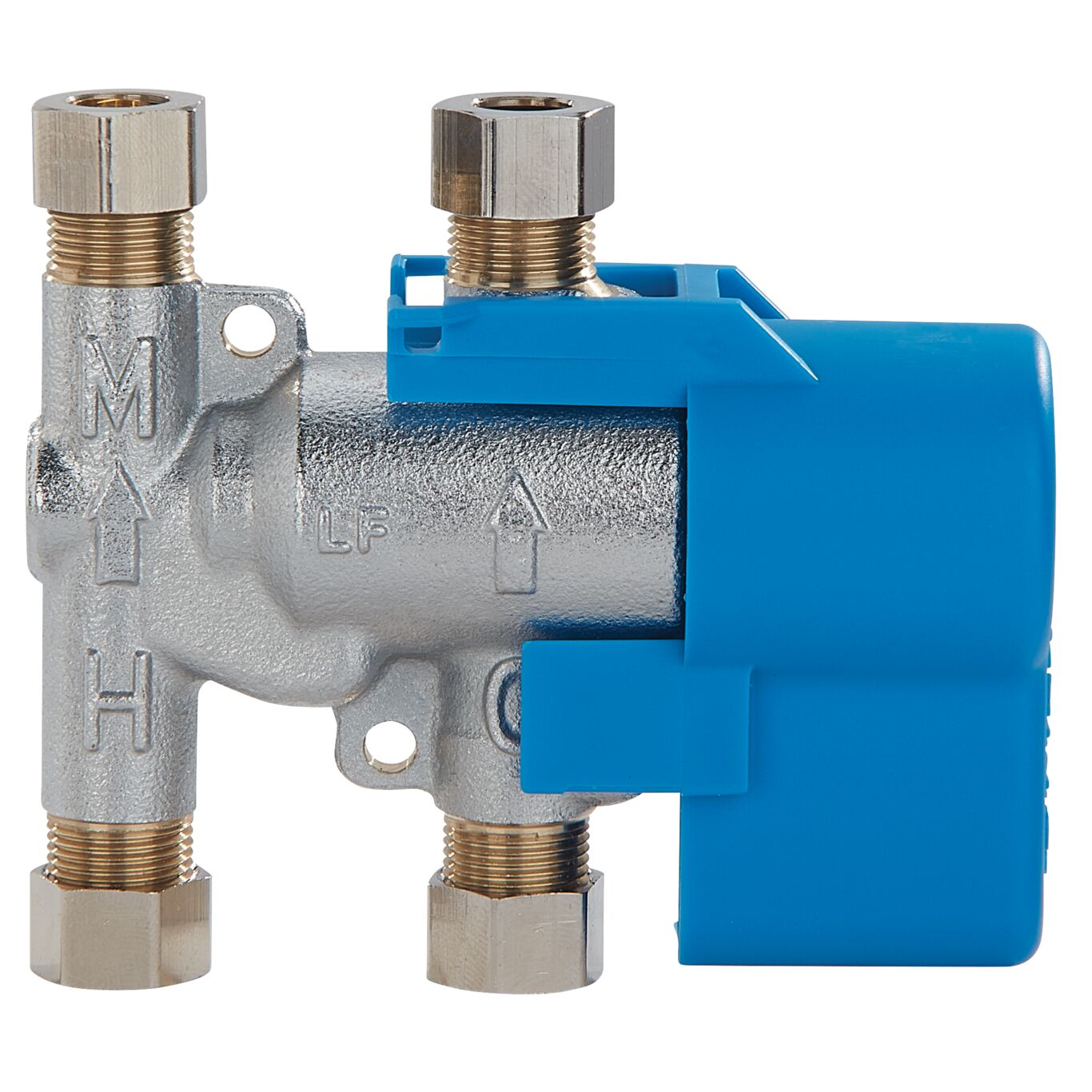 Lead Free* Under Sink Guardian Thermostatic Mixing Valves with Sanitizing Purge Lever, 3/8 IN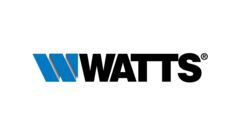 The LFUSG-HWP Under Sink Guardian® 3/8" compression-fitting thermostatic mixing valves maintain and limit hot water to desired selectable temperature between 80°F and 120°F (27°C and 49°C) with flow rates as low as 0.25 gpm (1.0 lpm) and as high as 2.25 gpm (8.5 lpm). This valve features a hot water by-pass lever allowing a hot water sanitization at the point of use fixture. The mixing valve is listed to ASSE Standard 1070 for single fixture applications and IAPMO cUPC. The LFUSG-HWP features Lead Free* construction to comply with Lead Free* installation requirements.
The superior flow characteristics of these valves provide temperature control with low pressure drop. As an added feature, the LFUSG-HWP incorporates dual check valves to protect against cross-flow and integral screens to filter out debris.
This product meets the reduced Q test statistic criteria of 0.5 ppb for lead per Section 9.5.1.1 of NSF/ANSI/CAN 61.
Features
Hot water by-pass lever and protective cover
Accurate temperature control with low pressure drop
Built-in check valves prevent migration of hot water to cold and cold water to hot water piping
ASSE 1070 listed and CSA certified
Lead Free* brass body construction
Installs easily between the stop valves and faucet
Includes tamper resistant locking nut to prevent accidental mis-adjustment
Provided with cap for three port application
Integral strainer with 40 mesh stainless steel screens to filter out debris
Literature
Select a Model
Select options below to identify the UPC, Order Code, and Repair Kit for a specific LFUSG-HWP
Share this Product
Approval/Certification Information
For product-specific approval information, please refer to the product's specification sheet (see literature section above) or ask a Watts representative. For general information regarding any approval certification partners identified in the specification sheet, please visit our certification partners' websites: