R18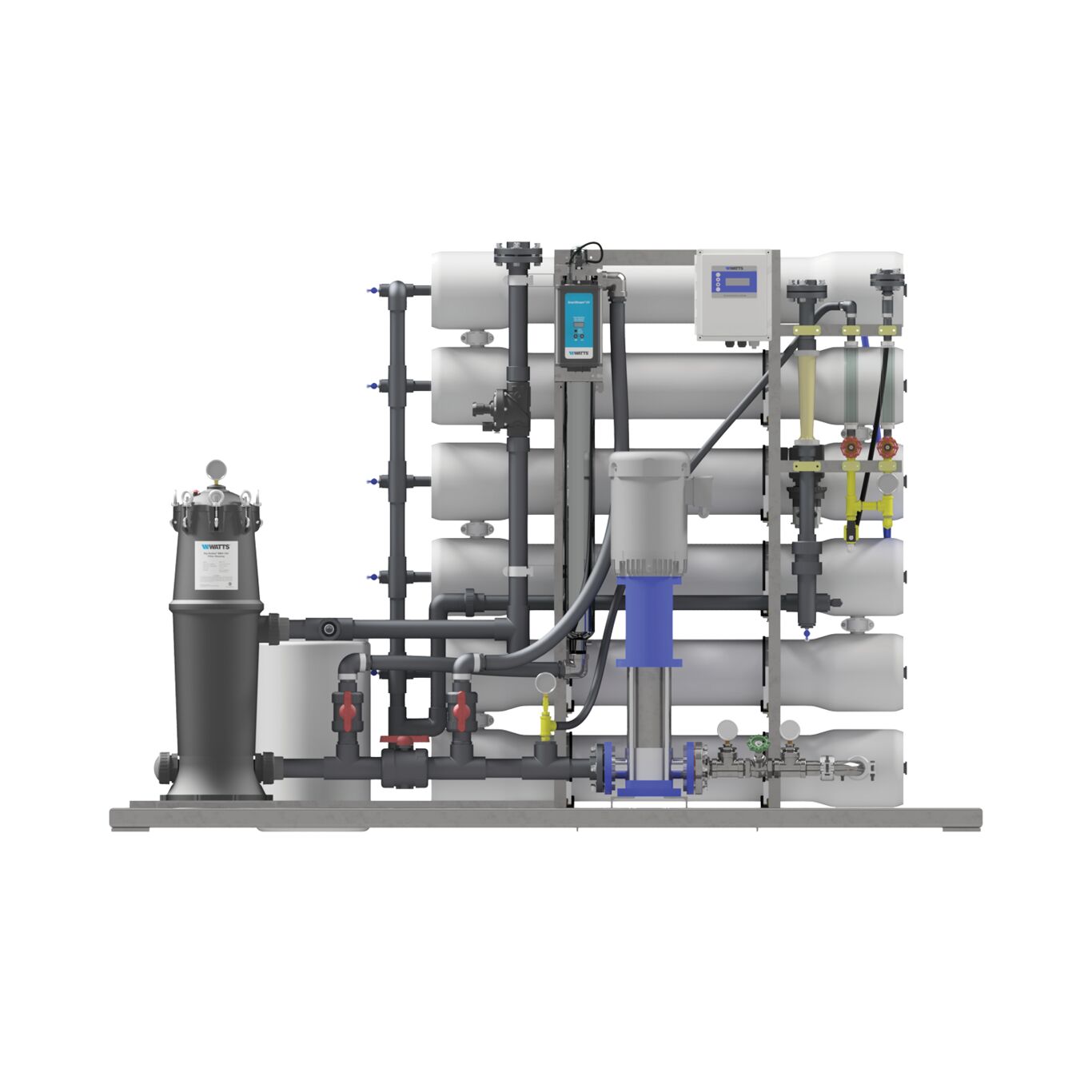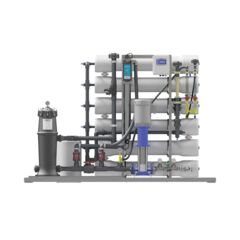 Complete commercial RO system solution pre-assembled on a powder coated frame for fast installation and reliable performance.
Sales Channel: Dealer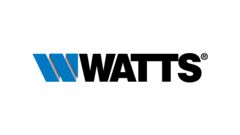 Series R18 RO Systems are complete commercial reverse osmosis systems. They include four models with flow rates up to 30 gallons per minute. Standard features include electronic controllers, Big Bubba pre-filter housing, and heavy-duty multi-stage centrifugal pump. Flow meters and pressure gauges are included at various points in system. Options include UV treatment and installed chemical feed pump. Models: R18-03-1131100 (15 GPM), R18-04-1131100 (20 GPM), R18-05-1131100 (25 GPM), and R18-06-1131100 (30 GPM).
Features
Vertical heavy-duty, multi-stage centrifugal pump
Provides flow rates up to 30 gallons per minute (113 lpm)
Complete, preassembled commercial reverse osmosis system
Non-metallic Big Bubba pre-filter housing
Select a Model
Select options below to identify the UPC, Order Code, and Repair Kit for a specific R18
Share this Product
Approval/Certification Information
For product-specific approval information, please refer to the product's specification sheet or ask a Watts representative. For general information regarding any approval certification partners identified in the specification sheet, please visit our certification partners' websites: