USA: T: (978) 689-6066, F: (978) 975-8350, Watts.com
Canada: T: (905) 332-4090, F: (905) 332-7068, Watts.ca
Latin America: T: (52) 81-1001-8600 | Watts.com
San Francisco Pier 27
New terminal at Pier 27 is all about resource stewardship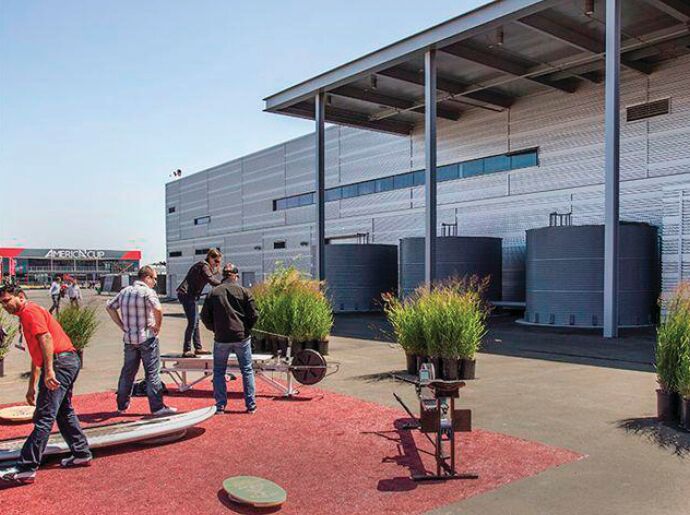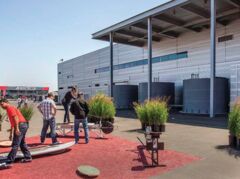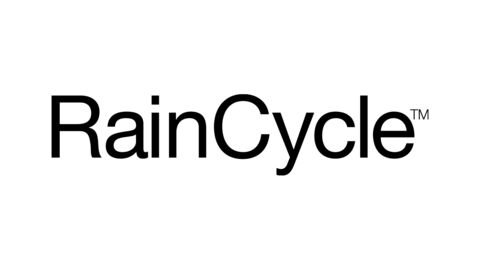 Share this Case Study
Industry
Transportation
Category
Rainwater Harvesting
Product(s) Installed:
Watts RainCycle™ Rainwater Harvesting Tanks
Customer:
James R. Herman cruise ship terminal at Pier 27 – San Francisco waterfront.
Location:
San Francisco, CA
Scope:
Build a "crown jewel" structure and win LEED silver status, to fit into California's leading edge sustainability movement.
What Client Needed:
The client wanted to harvest rainwater for use, and to reduce ocean-bound runoff.
Solution:
A five-tank 42,000-gallon Watts RainCycle™ rainwater harvesting system.
Result (ROI):
A large volume of rainwater is put to use for toilet flushing and irrigation, contributing substantially to the facility's sustainability.
Summary:
On San Francisco's celebrated waterfront, Pier 27 now has a new role. On it is the new, ultra-modern landmark: the James R. Herman cruise ship terminal.
The Pier's 1,360-foot berth now accommodates the largest cruise ships. The crown jewel is the 88,000 s.f. building itself. Of course, with California at the leading edge of the sustainability movement, it should be no surprise that "green" technology was set as one of the key expectations for the new cruise ship terminal, early on. The building won a LEED Silver rating by the U.S. Green Building Council.
One of the really unique facets is the Watts RainCycle™ rainwater harvesting system with several large tanks, there to do two very important things. It puts rainwater to use; water that would otherwise be lost. And it greatly reduces runoff from the property, water that would spill into the ocean.
The cruise terminal is equipped with a five-tank, 42,000-gallon rainwater harvesting system – now providing water for toilet flushing in the main terminal, and also for outdoor irrigation of the facility's gardens.
Michael Hohl

Mechanical Project Manager

Broadway Mechanical

The original system was pieced together from various suppliers. From tanks to treatment, Watts RainCycle could provide it all.