Beware Unapproved Repair Parts
When It Comes to FEBCO Repairs, Be Sure to Use Authorized FEBCO Repair Parts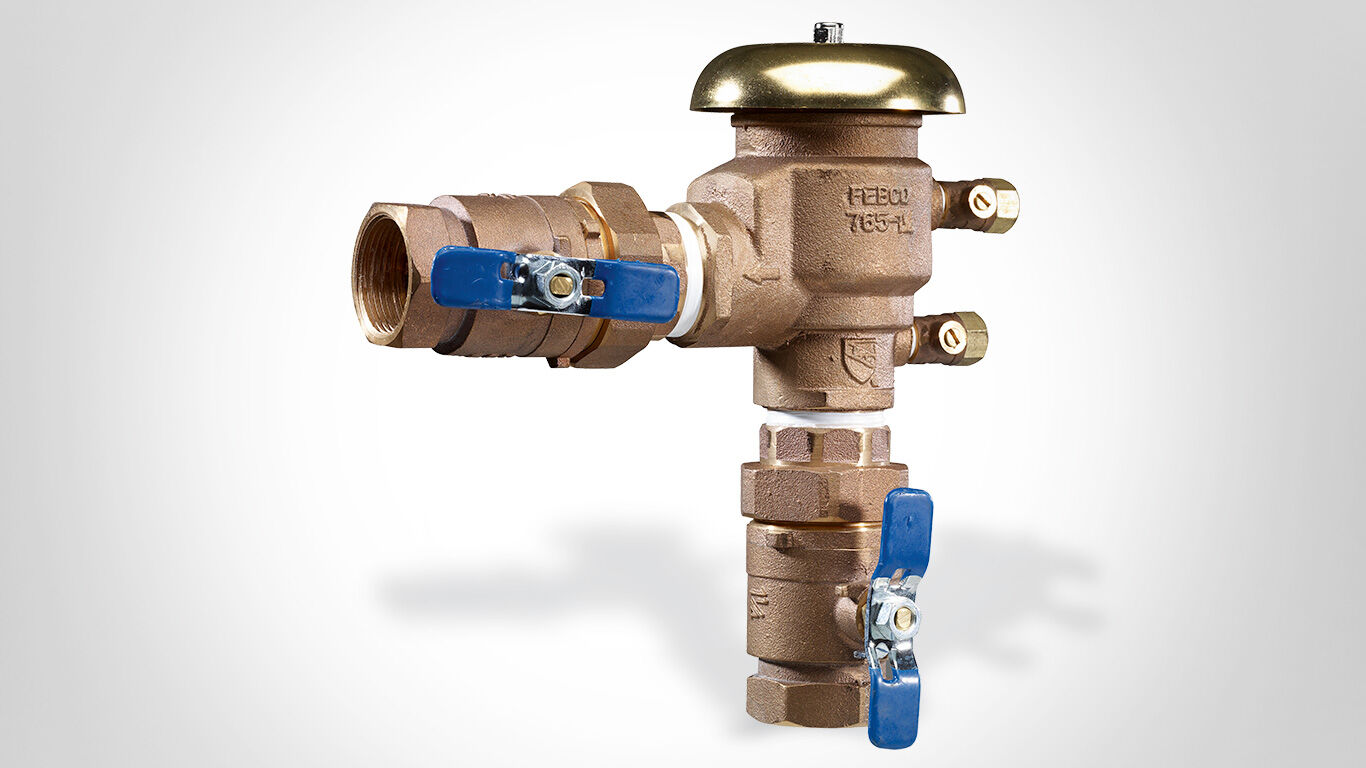 It has come to our attention that Blue Heron Specialty Products LLC, Loveland CO, manufactures a backflow replacement kit that is located in certain home improvement stores. These repair parts are located in proximity on the shelf to the FEBCO 765 Pressure Vacuum Breakers and are capable of being threaded into the 1/2" to 1- 1/4" FEBCO 765 Pressure Vacuum Breaker.
Backflow preventers are designed, tested, and manufactured as life safety products to protect the potable water supply from the possible contamination of the water supply. This contamination may be created by a water user or where dangerous substances may be present in piping systems on a premise. As such, backflow preventers undergo an extensive laboratory and one year field test to verify that the products will function as designed, to prevent the backflow of contaminated water back into the public water supply.
A Pressure Vacuum Breaker consists of an independently operated internally spring-loaded check and an independently operating loaded air inlet valve located on the discharge side of the check valve. Approval agencies such as the American Society of Sanitary Engineers (ASSE 1020) and the Foundation for Cross Connection Control and Hydraulic Research (FCCCHR) have tested and approved the FEBCO 765 Pressure Vacuum Breaker. These approval agencies set forth minimum specifications that cover: flow characteristics, pressure loss, markings, structural integrity, design specifications, removability of major components, accessibility of internal parts, interdependence of components, design of the waterway, clearances, tapping and threading, test cocks, control piping and diaphragms, air release, valve seats, alignment, chatter and vibration, material selection, lubrication of components, and shutoff valves.
The approved bonnet and poppet as manufactured by FEBCO may be visually identified by the light gold transparent color of the parts.
The use of non-OEM parts in the repair of the FEBCO 765 Pressure Vacuum Breaker or in any FEBCO backflow preventers would void any product warrantees and would void the product approvals issued by ASSE, FCCCHR, CAN/CSA (B64.1.2), and the International Association of Plumbing Mechanical Officials (IAPMO).
Further, any liability caused by the use of non-OEM parts would be born by the installing contractor, tester, and the reseller of the parts. This liability may arise due to contamination of the water supply, water damage caused if the non-OEM parts fail to operate, if the non-OEM parts fail to function during the annual test, or if freeze damage occurs to the non-OEM parts resulting in damage to the body or water damage in the installed area.
Should you have questions regarding this matter, please contact us.