Guest Safety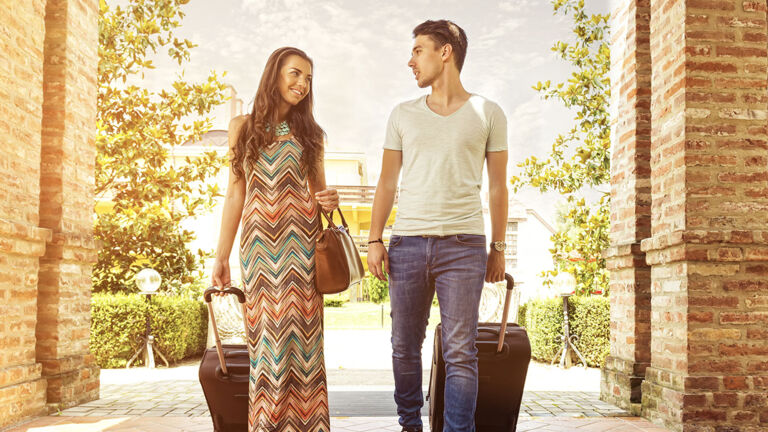 Protecting Guests and Reducing Your Risk of Liability
Watts family of brands offers a comprehensive portfolio of multi-barrier solutions to ensure guest safety at your property including Legionella and scalding mitigation throughout your water system both at point of service and point of use. From our reliable water heaters, digital mixing systems and line of UV disinfection products that provide safe, precisely-controlled hot water to our snow melting systems that reduce risk of falls from ice and snow, our solutions will keep your guests safe and comfortable throughout their stay.
Legionella Mitigation
Our water heaters and digital mixing systems provide safe hot water on demand minimizing the risk of Legionella through flow control, precise water temperatures or temperature control utilizing integrated storage. We use an extensive set of tools, guidelines and resources to help assess, create and manage your water quality plan. Incorporating our line of UV products, water filtration, scale control, backflow preventers and hygienic drains further aids in the reduction of bacteria growing in dead legs and protects against microbiological contamination keeping guests safe from harm. Learn more on Legionella Mitigation
Storage Water Heaters and Digital Mixing Systems
If you prefer storage water heaters, we'll optimize the storage capacity to meet the specific domestic hot water requirements for your property. Digital mixing systems deliver precise temperature control ±2°F by elevating water temperatures high enough to treat Legionella bacteria, but safe enough for guests.
Tankless Water Heaters
If you prefer tankless water heaters, we'll mitigate the risk of Legionella growth through advanced flow control and precise water temperatures ±4°F in order to provide safe water to guests.
Thermostatic Point-of-Use Protection
While elevated temperatures mitigate the risk of Legionella in hot water distribution systems, the reality of excessive water temperature at fixtures increases. That's why Watts' total tempering solution, from point-of-source to point-of-use, includes Watts and Powers thermostatic shower and lavatory mixing valves to minimize this risk. Valves, showers and faucets are ASSE 1016 — Type T/P, ASSE 1069 and ASSE 1070 approved.
UV Disinfection
Our UV disinfection products protect against microbiological contamination inactivating up to 99.99% (6-log) of harmful organisms in the water supply including Legionella and other bacteria, viruses and parasites. They require no contact with toxic chemicals and produce no harmful byproducts.
Precise Temperature and Scalding Control
Our water heaters, mixing valves and digital mixing systems provide precise temperature-controlled hot water on demand ±2-4°F of set point so your guests receive hot water when they need it without risk of scalding.
Decreased Falls Due to Ice and Snow
Snow and ice can create treacherous conditions in the winter. Our snow melt systems will prevent slip and falls eliminating injuries…and potential legal action. These affordable hydronic or electric snow melting systems have automatic start and stop or idle operation, and intelligent features that reduce the cost of operation and improve reliability.
Case Study
The Hyatt Regency Hotel in Istanbul, Turkey, is a five-star hotel with 284 luxury guest rooms, restaurants, a spa area, a fitness center and swimming pools as well as meeting and event facilities. The facility wanted the superior performance and hygiene characteristics of stainless steel piping and accessories in their commercial kitchen drainage system without the higher upfront cost vs a conventional cast iron drainage system. They chose a BLÜCHER® stainless steel drainage system which reduced the need for costly pipe hangers and fulfilled the hygiene requirements.