AquaLock™ It Down
Designed and manufactured for many years of service life, AquaLock™ push-to-connect fittings are your first choice for reliability. Installation is fast and easy on almost any CTS-sized pipe—reducing the risk of installation errors and leaks. Whether you're working with PEX, Copper, or CPVC, AquaLock has you covered with a stainless steel gripper ring that is resistant to corrosion and interlocks with multiple materials without any tools. Those who know best know when you need a connection you can count on... AquaLock it down.
Benefits
No tools required

Makes plumbing fast, easy, and secure
For Copper, PEX, or CPVC
Videos
How-to
Easy as 1-2-3. Watch the video to see just how easy it is to connect and disconnect AquaLock push-to-connect fittings.
Burst Test
How much pressure can AquaLock fittings take? Watch the video to find out!
Pull Test 
You won't believe how much tension AquaLock fittings can withstand!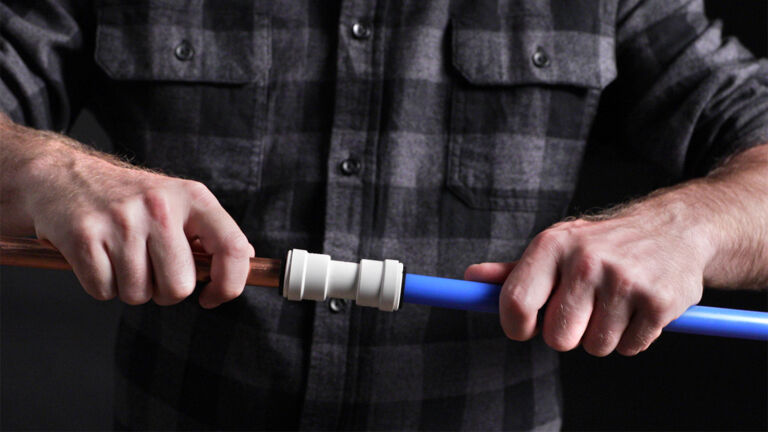 Make Strong Connections
No tools required—connect and disconnect without tools for easy and flexible installation.
Locking clip—for extra connection security.
NO flow restriction—no pipe stiffeners for copper and CPVC pipes allows for full flow without additional head losses.
Rotate under pressure—for Brass, Mini, and Plastic fittings.
Zero-leak patented O-ring guide for Plastic Series—protects the O-ring from damage during connection, helps align the tubing with the O-ring every time, and prevents the O-ring from becoming dislodged.

Certified—for potable water and behind the wall for plumbing applications.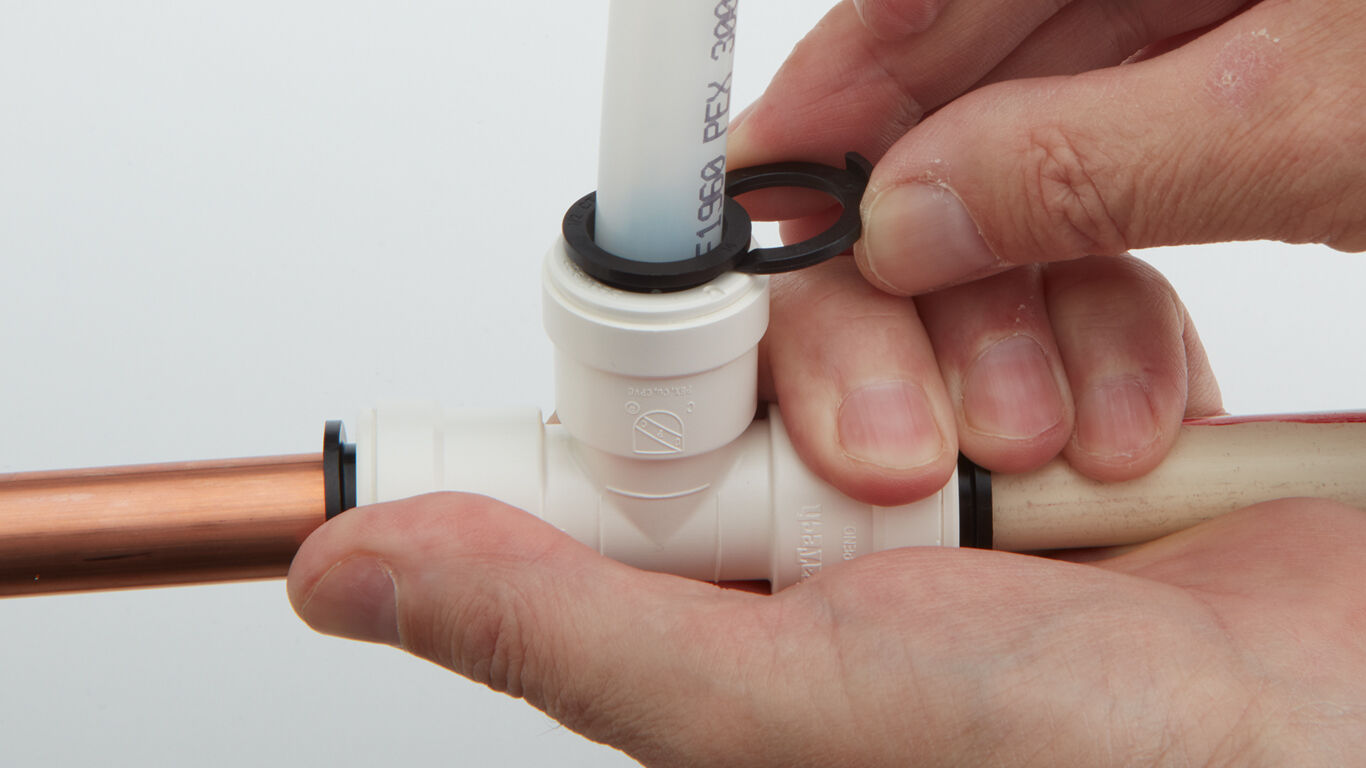 Seal the Deal
Plastic Series are equipped with a zero-leak patented O-ring guide to:
• protect the O-ring from damage during installation.
• align the tubing with the O-ring every time.
• prevent the O-ring from becoming dislodged.
• increase side load capacity.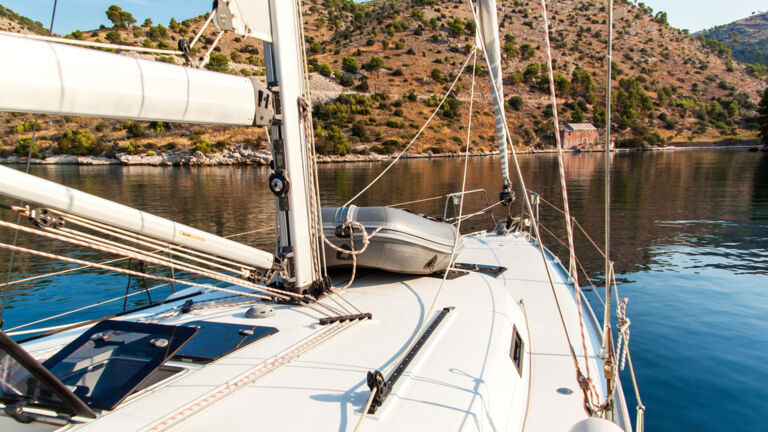 The Fittings You Trust by Land or Sea
The number one choice for boat builders and marine distributors worldwide, AquaLock fittings are offered in several diameters in both Inch (Imperial) and Metric formats. They are fit for many nautical applications including potable water, raw and fresh water washdown, live well systems, air-condition chilled water lines, drain lines, and windshield washing systems.
Select AquaLock Fittings