SmartSense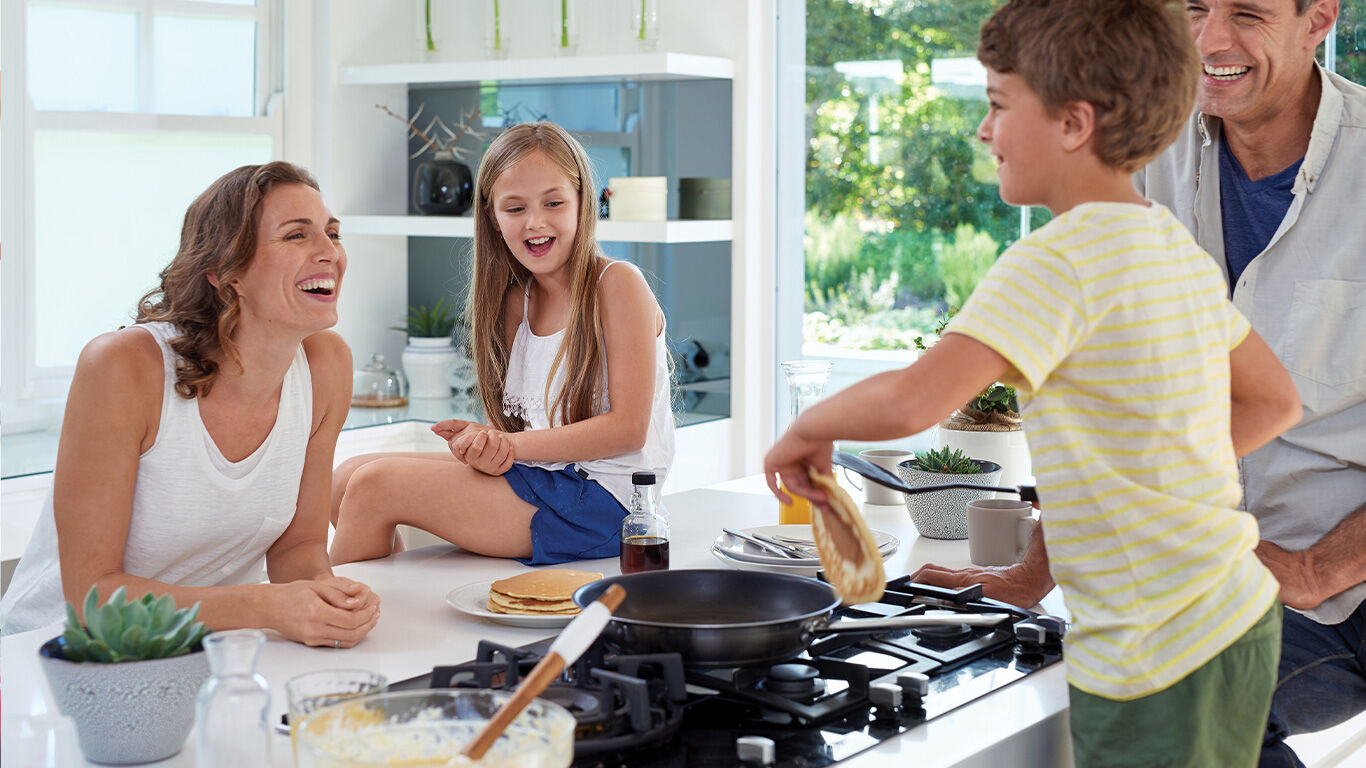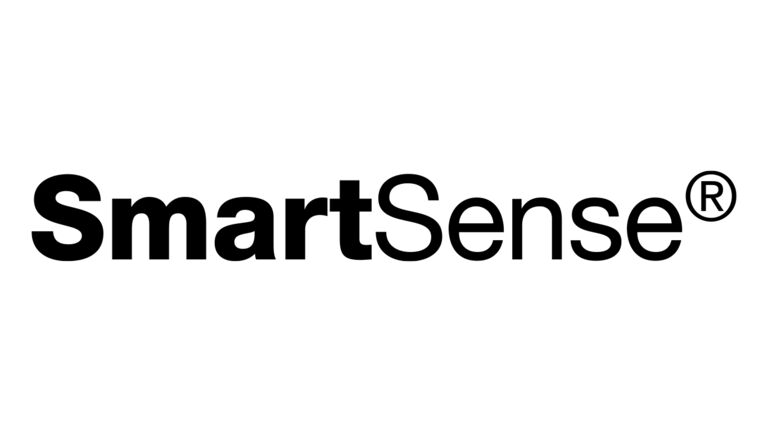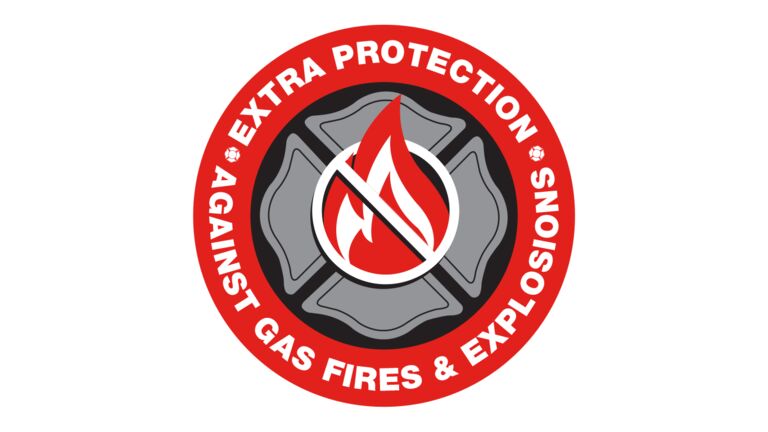 Added Safety Where It Matters Most
Connect with Confidence:
Thermal sensing shutoff mechanism
Prevents excessive gas leaks
Simple installation
Compatible with most residential gas appliances

Assembled in the USA
Two Levels of Protection in Gas Line Connection
SmartSense is an intricately-designed valve comprised of two primary components – a gas flow-limiting plunger and thermal shutoff sensing ring. Under normal operating conditions, both parts remain open to allow gas flow at standard flow rates. However, in the event of a rupture, disconnect of an appliance gas connector, or even a fire, SmartSense automatically activates to help ensure your safety.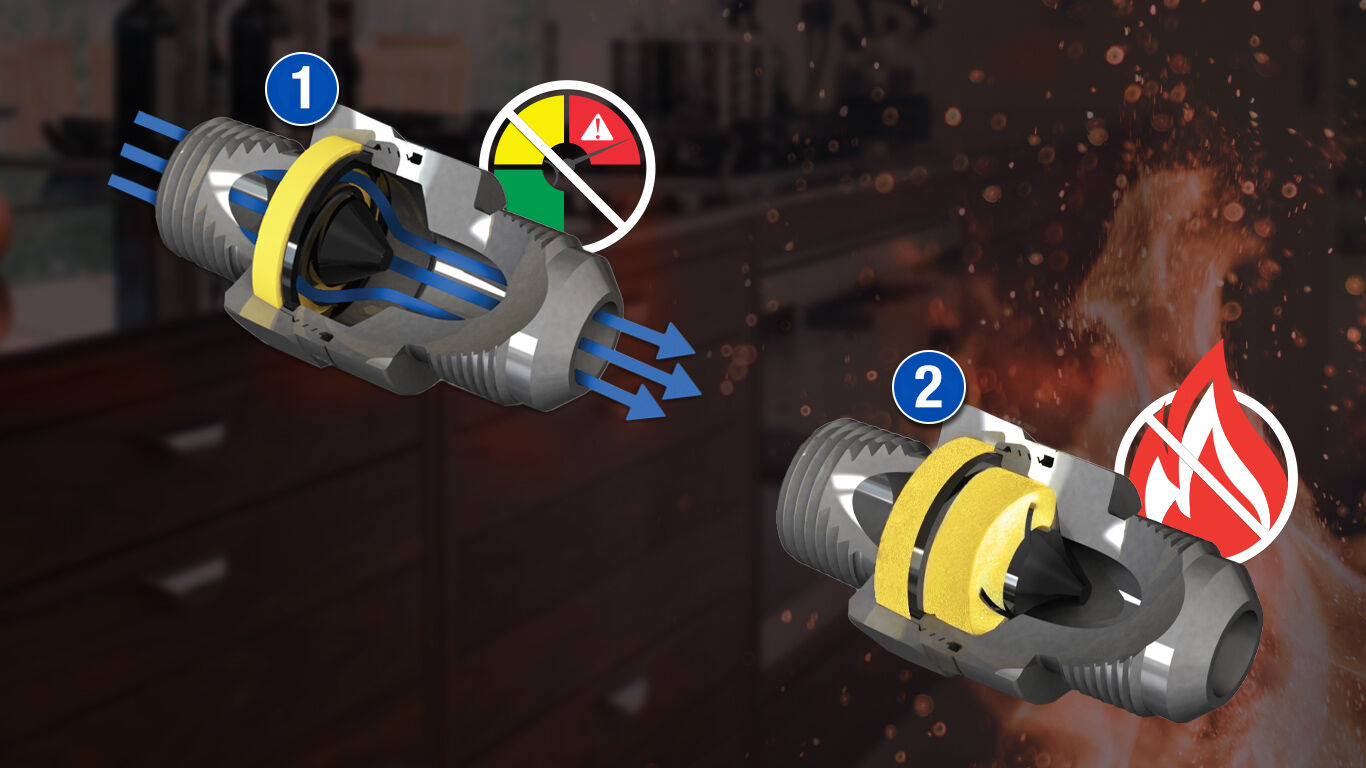 1. Excess Flow Limiting
The plunger limits gas flow in the event of a gas appliance connector rupture or disconnect, helping to protect against a harmful build up of gas within the home. Once the gas line is restored and the pressure equalizes, SmartSense will automatically reset to provide the standard rate of flow.
2. Fire Safe Shutoff
The thermal ring expands to stop gas flow when exposed to extreme temperatures and the valve reaches 350°F to 425°F.
Patent Pending. Made in the USA exclusively by Dormont, SmartSense can be used with other Dormont products for providing complete solutions.
Ready to Order?