OFRES
Whole House OneFlow Residential Anti-Scale Systems for 8 gpm (30 lpm) to 16 gpm (60 lpm)
Sales Channel: Wholesale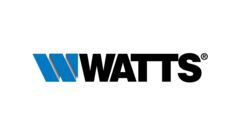 Series OFRES Whole House OneFlow® Residential Anti-Scale System provides protection from internal hardness related scale formation on plumbing surfaces. Water-using appliances and plumbing fixtures also enjoy a longer lifespan because hardness scale build up on internal parts no longer occurs. Specifically designed for residential applications,
OneFlow Residential systems should be installed at the point-of-entry to a home to treat both the hot and the cold water. Connection Sizes: 1 in.(25mm) MNPT. Flow rates range from 8 gpm (30 lpm) up to 16 gpm (60 lpm).
Learn more about the complete family of OneFlow solutions.
Features
Chemical-free, salt-free scale prevention and protection system that improves efficiency of all water-using appliances
Can be installed as a pre-treatment to reverse osmosis filtration systems
Environmentally-friendly technology requires no electricity and generates no wastewater
Maximum flow rates from 8 gpm to 16 gpm
Literature
Select a Model
Select options below to identify the UPC, Order Code, and Repair Kit for a specific OFRES
Share this Product
Approval/Certification Information
For product-specific approval information, please refer to the product's specification sheet (see literature section above) or ask a Watts representative. For general information regarding any approval certification partners identified in the specification sheet, please visit our certification partners' websites: