High-Purity & Ultra High-Purity Process Water Applications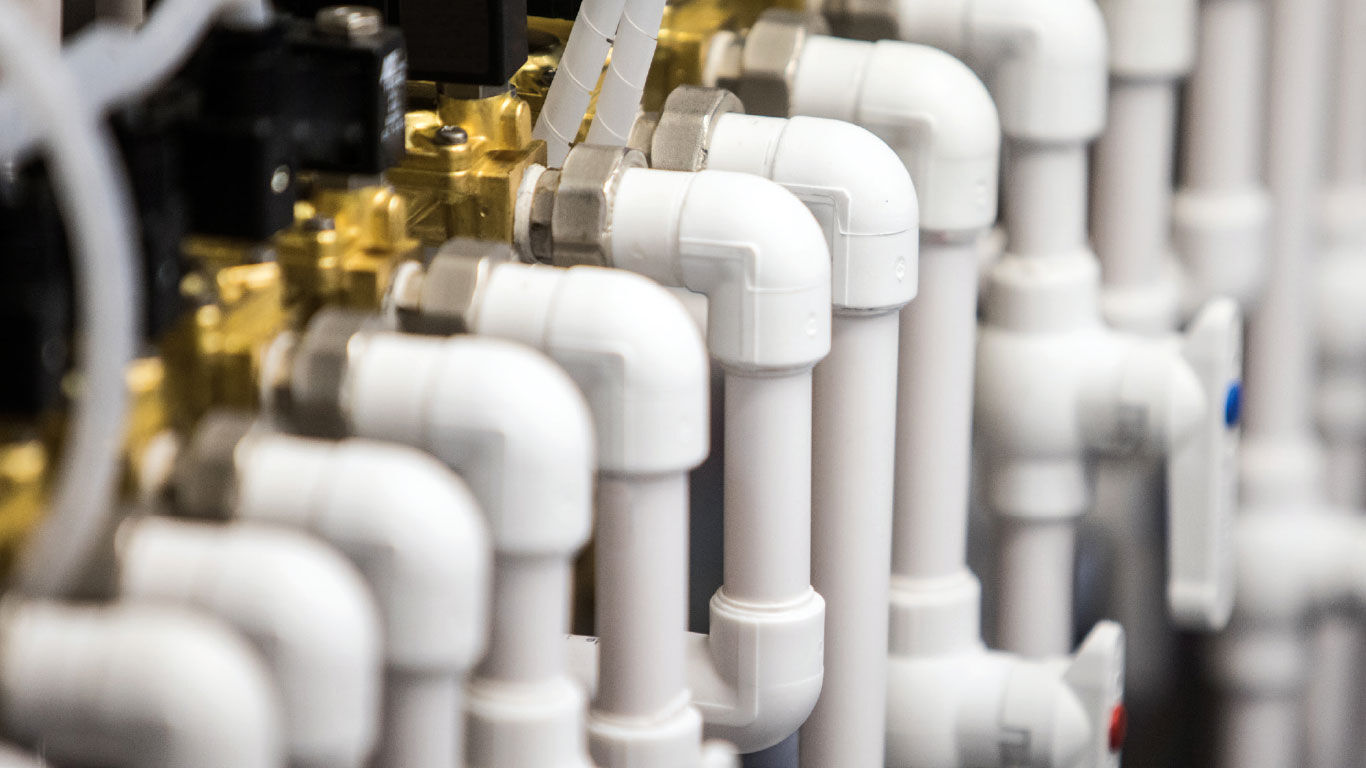 Get as pure
as you want with Orion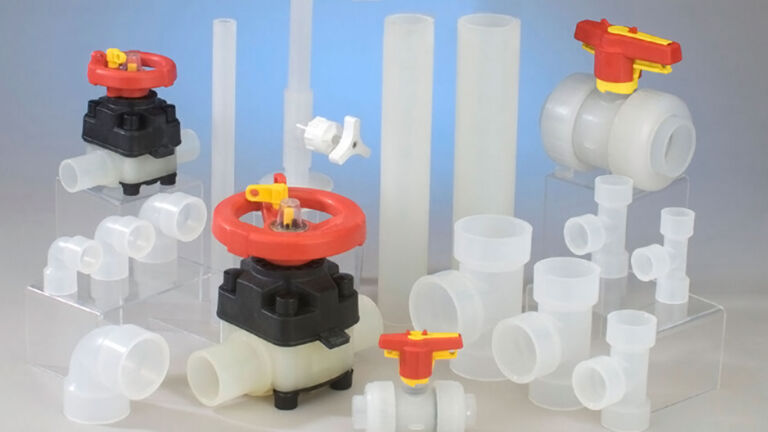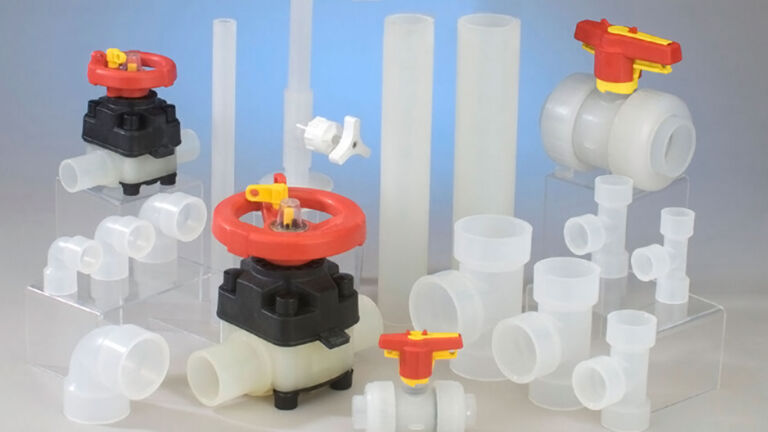 Have a question or two?
Talk to a local expert to find the
answers you're looking for.
Talk to an Expert
Maintain ultra high-purity and high-purity water for your manufacturing, cleaning, and cooling processes with a high-performance pipeline.
Start by selecting the proper material. Orion UHP PVDF and Whiteline™ PVDF are extruded and molded from Kynar® – a polyvinylidene fluoride resin. It's ideal for transporting deionized and distilled water because it contains no plasticizers, pigments, or other additives that could potentially contaminate the liquid.
Orion Whiteline™ PPI is manufactured from pure unpigmented virgin Type I homopolymer polypropylene for transporting water and dielectric liquids.
Orion Standardline™ PPII is manufactured from virgin Type II copolymer polypropylene for transporting pure water, especially when cost is a significant factor.
Add control and stability to your pipeline. In addition to piping, Orion manufactures diaphragm valves, true union ball valves, double union spring check valves, and needle valves as well as hose bib connections, couplings, and a range of fittings – all from the same durable PVDF and polypropylene thermoplastics as the piping. All materials are connected using permanent joining methods that limit roll-back to ensure free flow while resisting build-up of biofilm and other contaminants. Plus, our thermoplastic pipe and fittings are easily assembled, making installation less costly.
Design your facility for longevity. If you're looking to boost performance, decrease maintenance requirements, and increase the lifespan of your facility, PVDF is the best material because it is highly resistant to corrosion, performs well in harsh chemical environments, and withstands exposure to both high and low temperatures.
Build-out your expansion quicker. Depend on the Orion team for their expertise and short lead times. All Orion piping and fittings are manufactured with industry-approved materials and made-to-order right here in North America.
View All Orion High-Purity Products
Applications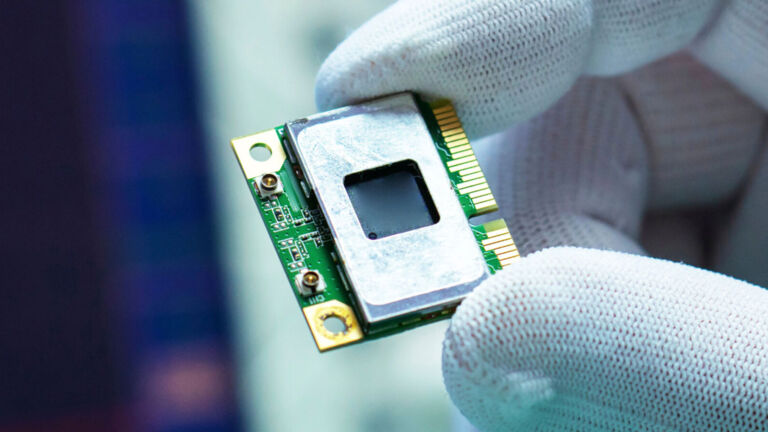 Ultra High-Purity Water
Orion UHP PVDF is recommended when ultra high-purity water is needed to clean circuit boards, rinse chips, and prepare chemicals for use in electronics manufacturing.
High-Purity Water
Orion Whiteline™ PVDF and Whiteline™ PPI are recommended when high-purity water is needed for continuous hydronic cooling to prevent corrosion and mineral deposits on equipment surfaces; when preparing solutions, cleaning, and sanitizing equipment; and as a raw material in the manufacturing of drugs and the preparation of soft drink, juice, and dairy products.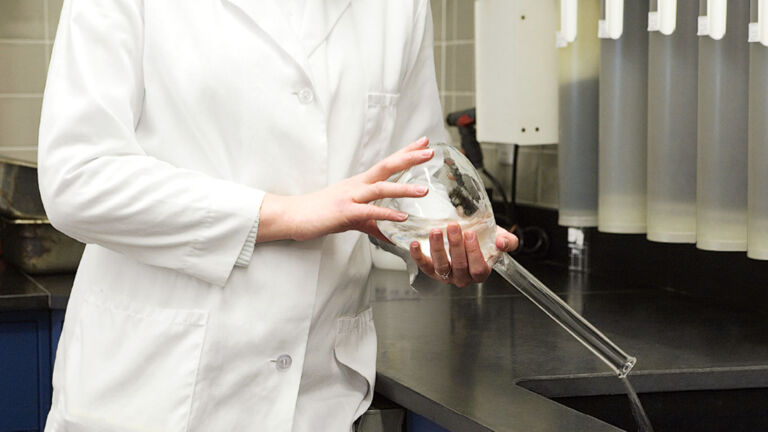 Pure Water
Orion Standardline™ PPII is a cost-saving material for transporting deionized, distilled water or other liquids where a high degree of purity is still required.
Our experts are ready to help!