Caring and Responsible
We are proud of our efforts in making people and communities safer, healthier, and stronger. At Watts, enriching and protecting our people while finding meaningful ways to be more diverse, equitable, and inclusive are core to our business strategy. Our people-first approach extends globally through our corporate giving and community engagement initiatives.
2022 Sustainability Report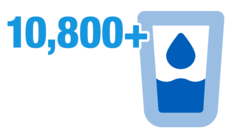 Provided clean, safe drinking water for 10,800+ people in the communities of Indonesia, Mexico, Cambodia, India, and the Philippines.
Community Impact
At Watts, our legacy is not just one of innovation and reliability but also of compassion and community engagement. We understand that our success is intertwined with the well-being of the communities we serve. Our commitment transcends products and customers. For decades, we've been driven by a deep sense of responsibility to uplift the communities that form the heartbeat of our work. Here, we proudly share a glimpse of how Watts and our dedicated team have woven the fabric of community support.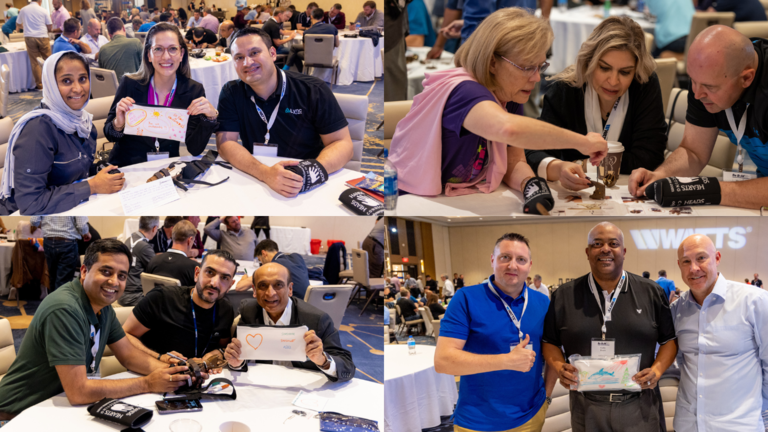 Educational Partnerships
At Watts, we are passionate about investing in the next generation of diverse talent. Through strategic collaborations with various institutions, we aim to provide opportunities for financial support, foster career development, and promote STEM education. These partnerships open doors for low-income students and empower them to thrive in their academic and professional journeys. Join us as we invest in the future and inspire innovation in education.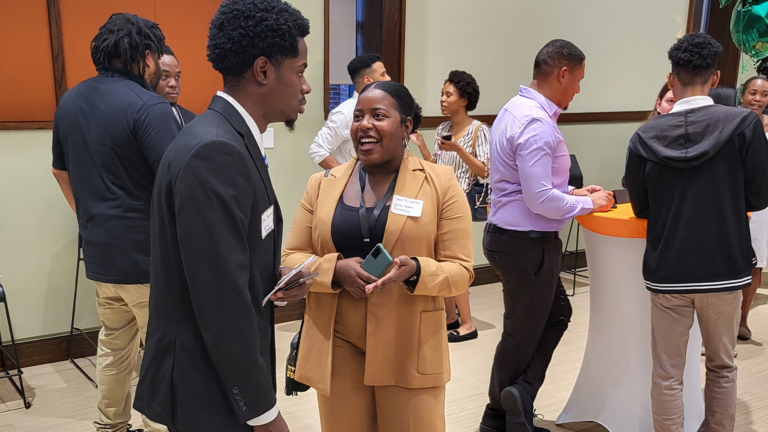 Investing in the Next Generation of Diverse Talent
Watts partners with colleges and universities to provide low-income students with financial support and career development opportunities. The partnerships included Historically Black Colleges and Universities.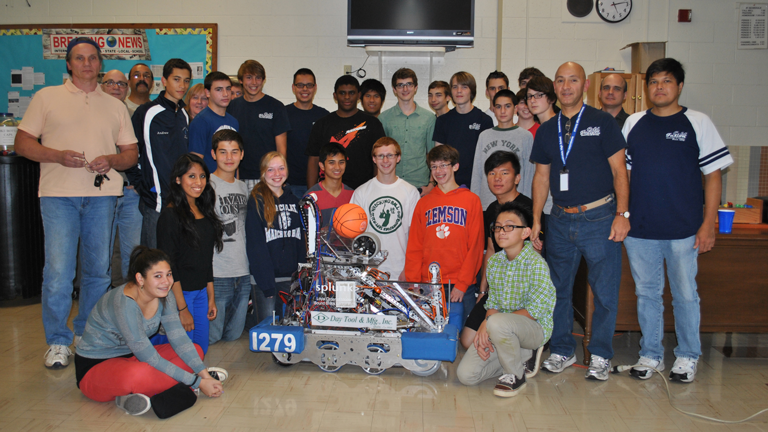 Promoting STEM Through Robotics
Watts colleagues from Blauvelt, NY, USA serve as a volunteer mentors for high school students competing at the Robotics Challenge sponsored by For Inspiration and Recognition of Science and Technology (FIRST). FIRST is an organization dedicated to educating future science, technology, engineering, and mathematics (STEM) professionals.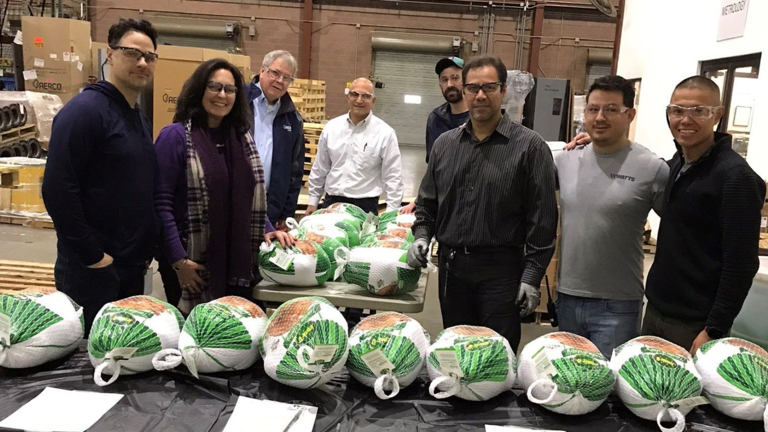 Fundraising, Sponsorships, & Donations
At Watts, we believe in the power of giving back and supporting worthy causes. By sharing our philanthropic endeavors, we aim to inspire others and demonstrate the positive change that can be achieved through generosity and compassion.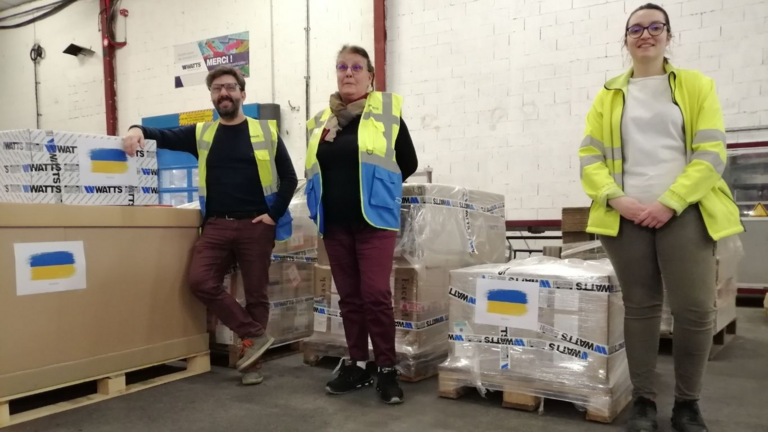 Support for Ukraine
Colleagues at our Sorgues, France facility assembled and sent care packages to people impacted by the conflict in Ukraine. They included food, sanitary products, and critical medical supplies like face masks and gloves.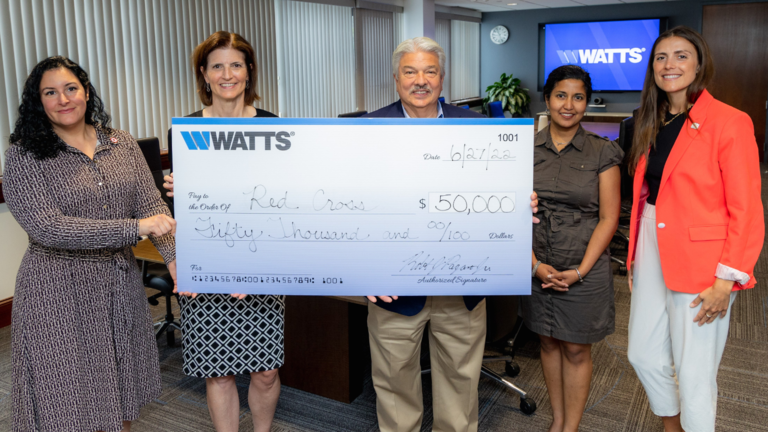 Watts Matches Employee Generosity and Contributes $50K to Red Cross Ukraine Relief Aid
Thanks to the generous donations of colleagues around the world, Watts matched employee contributions and donated a total of $50,000 to help the International Red Cross provide critical supplies including water, food, first aid, and medicine.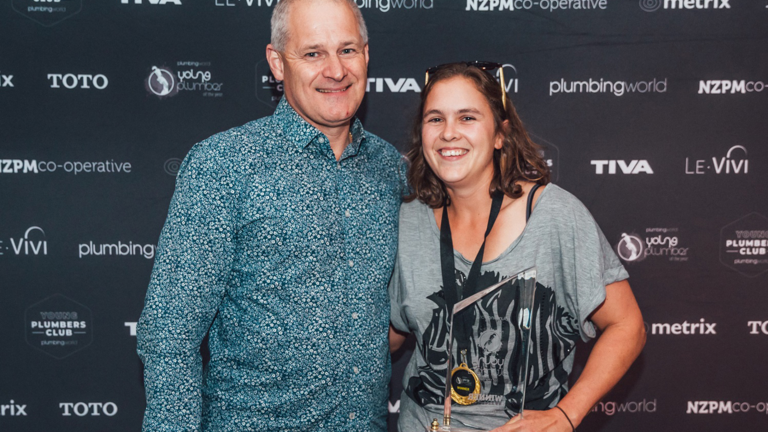 Celebrating Young People in the Trades
The Watts Auckland, New Zealand facility was a major sponsor of Plumbing World's Young Plumber of the Year competition, where early-in-career professionals participated in contests to win the National Young Plumber of the Year Award.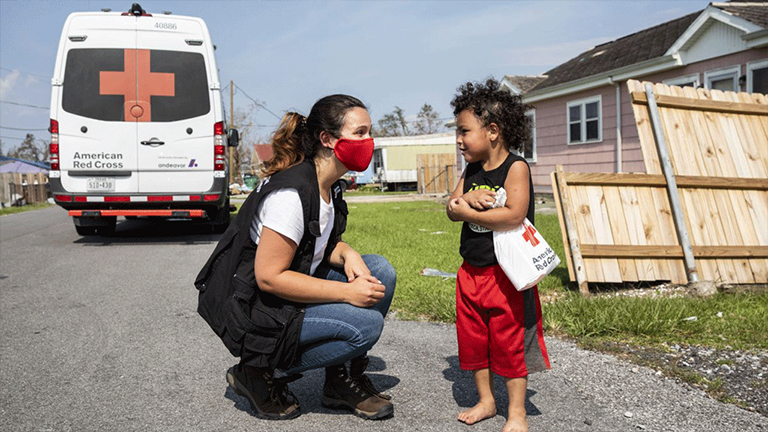 Watts Employees Donate to Hurricane Ida Disaster Relief
Watts donated $32,000, some of which was matched employee contributions, to the Red Cross to provide relief to communities recovering from Hurricane Ida. The funding was used to help those who lacked clean water, were displaced from their homes, or did not have power for an extended period of time.
Learn more: Watts Employees Donate to Hurricane Ida Disaster Relief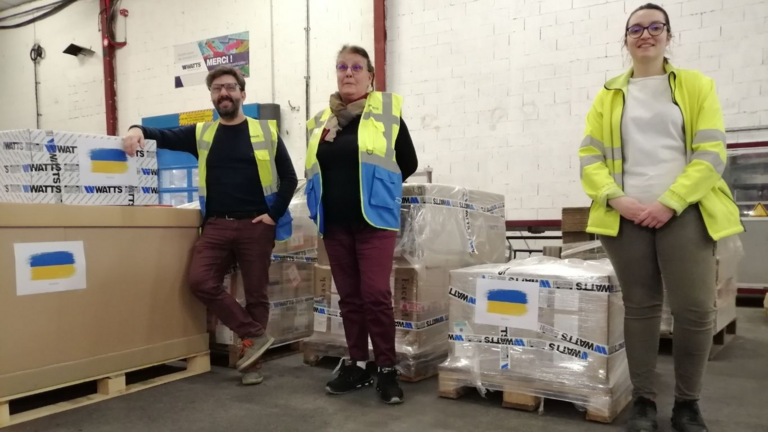 Global Engagements
Through the installation of community-based water filtration systems, as well as implementation of Water-Health and Hygiene Education programs, our ongoing partnership with Planet Water Foundation supports bringing clean water to the world's most impoverished communities
Enriching, Engaging, and Protecting Our Employees and the Communities Where We Operate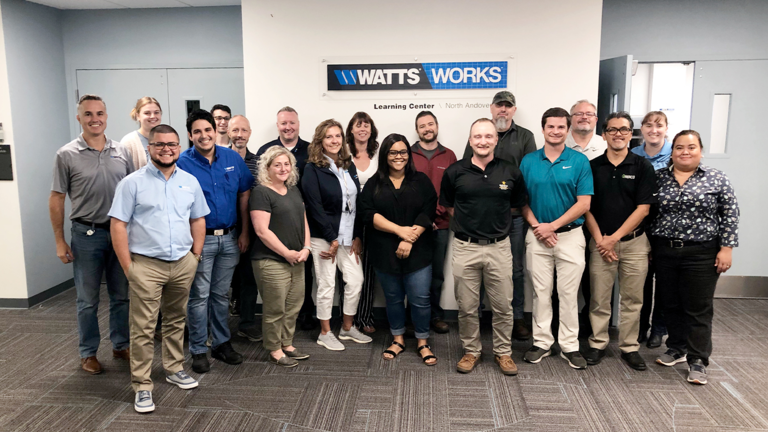 Employees
Our work extends beyond products and customers. For decades, we've strived to lend a helping hand and support the communities that make our work so important.
Learn More About Our Employees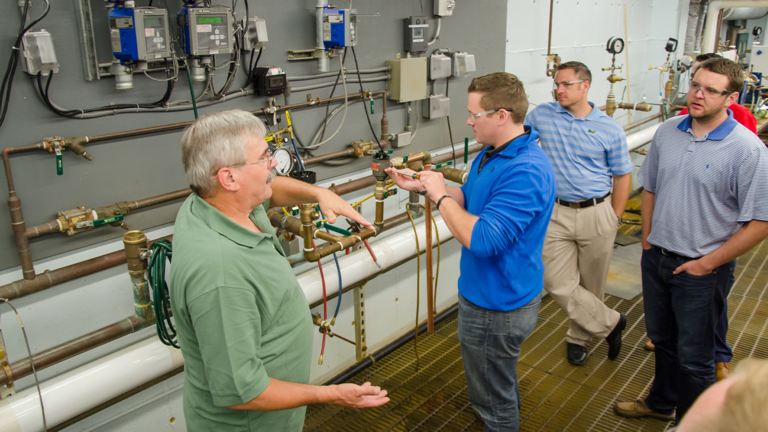 Training
For nearly 150 years, we've been helping plumbing professionals grow their knowledge and their skills with industry leading training.
Learn More About Our Training