909RPDA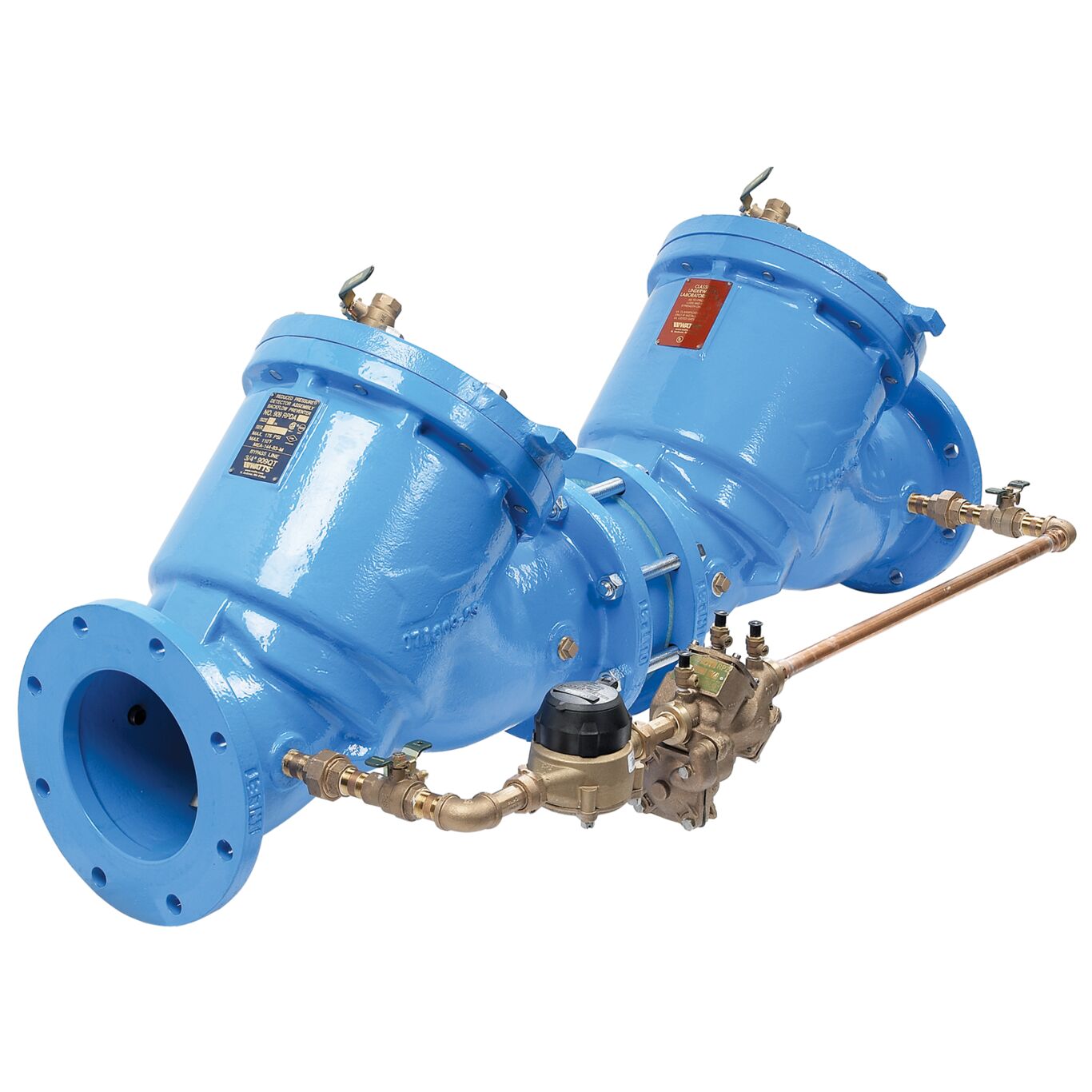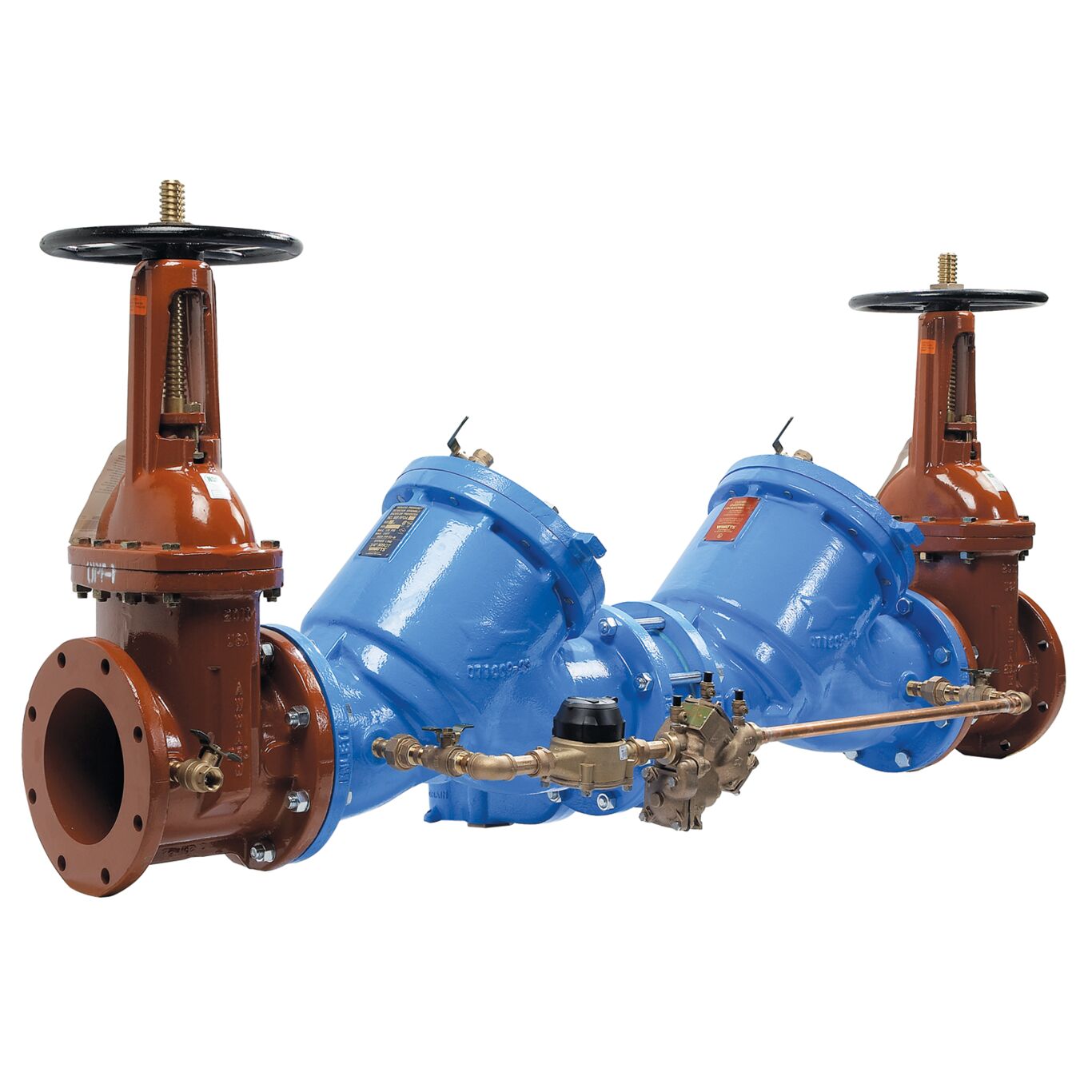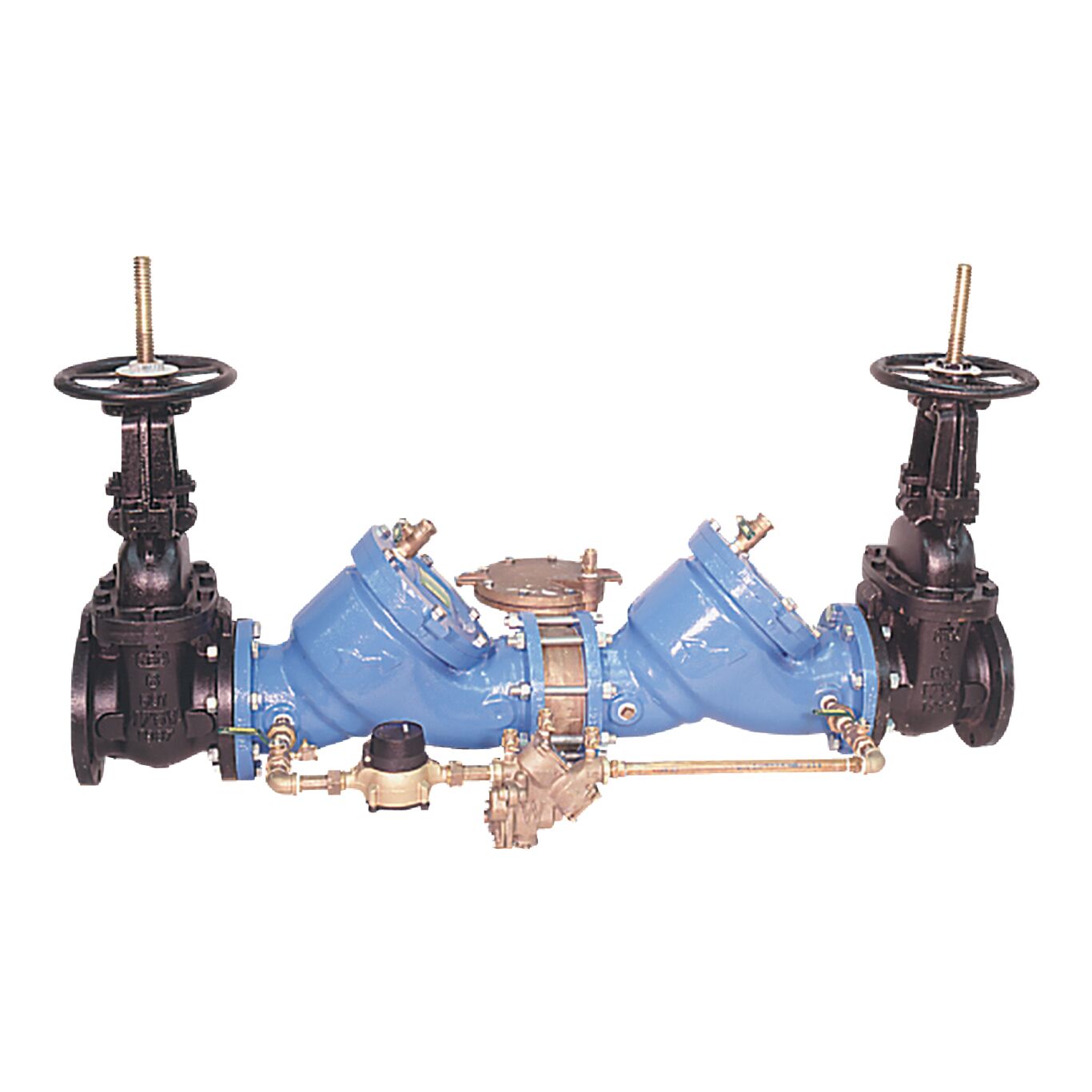 Discontinued - Replaced By: 909RPDA-FS
Reduced Pressure Detector Assembly Backflow Preventers, Cast Iron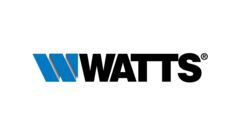 Series 909RPDA reduced pressure detector assembly backflow preventers are designed to prevent the reverse flow of fire protection system substances from being pumped or siphoned into the potable water supply. The 909RPDA incorporates a meter to detect ground leaks and unauthorized illegal taps, greatly reducing annual water expenses. It consists of a coated cast iron body with stainless steel trim, cast iron gate valves, a pressure-differential relief valve, shutoff valves, and bronze ball-type test cocks. These large diameter backflow preventers provide maximum flow at low pressure drop utilizing the air-in/water-out design principle for protection during emergency combined backsiphonage and backpressure conditions. Maximum working pressure is 175 psi (12.06 bar).
Series 909RPDA is also available with SentryPlus Alert™ technology to detect excessive relief valve discharge that is likely to cause flooding and issue a multichannel alert (e-mail, text, and voice notifications), helping selected personnel take corrective action quickly and potentially avoid exorbitant repair and recovery costs.
The coating on this backflow assembly uses ArmorTek™ technology to resist corrosion due to microbial induced corrosion (MIC) or exposed metal substrate. ArmorTek advanced coating system is made of an anti-corrosion primer, a microbial inhibitor to limit MIC, and a protective epoxy-polyester topcoat.
For 909RPDA models currently in the field, upgrade kits are available to retrofit installations with the SentryPlus Alert system. Flood alert feature available with add-on retrofit connection kit, compatible with BMS and cellular communication.
Features
Replaceable stainless steel seats
Modular design facilitates easy maintenance and assembly
Unique two-channel relief valve provides maximum capacity during emergency conditions and stops potential backflow using air-in/water-out principle
Provide detection point for costly water leaks and illegal taps
Coated with advanced ArmorTek coating technology for 6x less surface rusting
SentryPlus Alert™ technology supported on cellular networks
Flood detection device suitable for BMS configuration
Literature
Select a Model
Select options below to identify the UPC, Order Code, and Repair Kit for a specific 909RPDA
Share this Product
Approval/Certification Information
For product-specific approval information, please refer to the product's specification sheet (see literature section above) or ask a Watts representative. For general information regarding any approval certification partners identified in the specification sheet, please visit our certification partners' websites: