Flood Protection Backflow System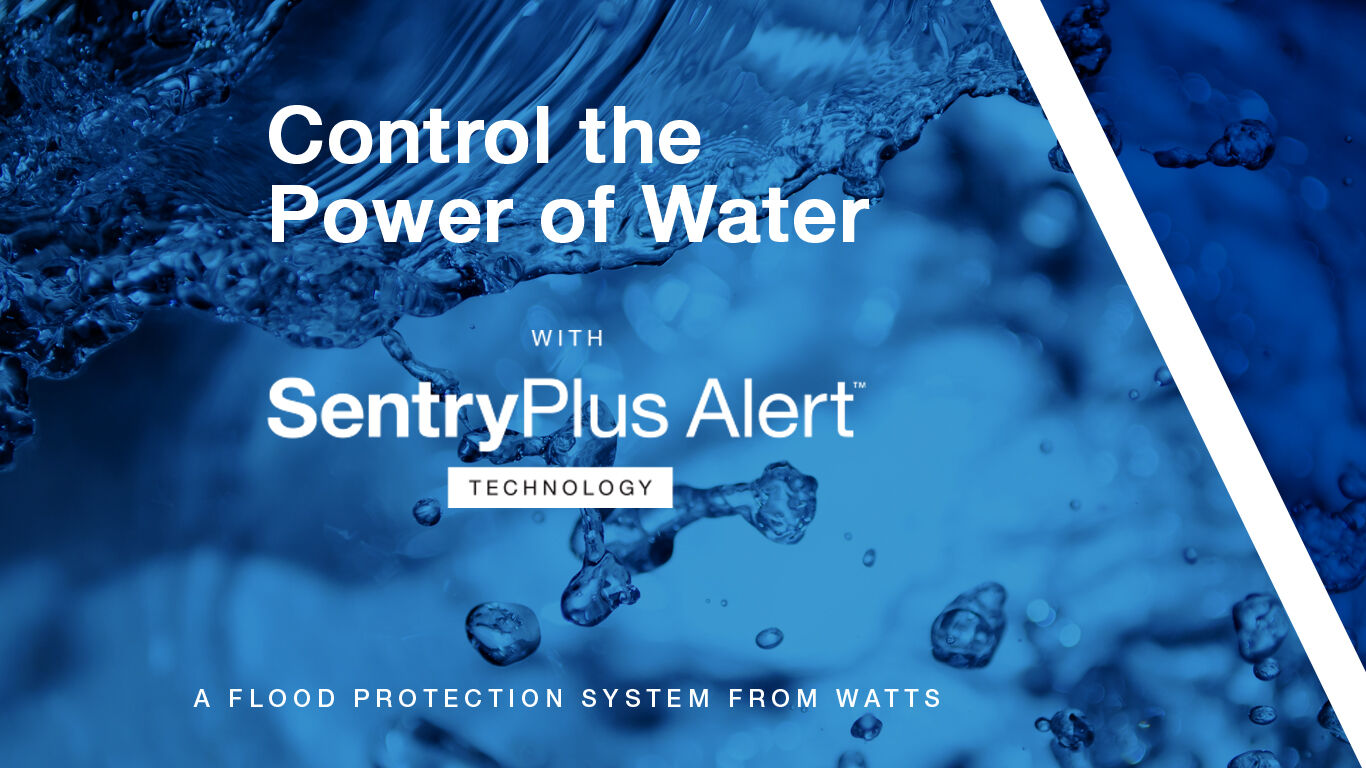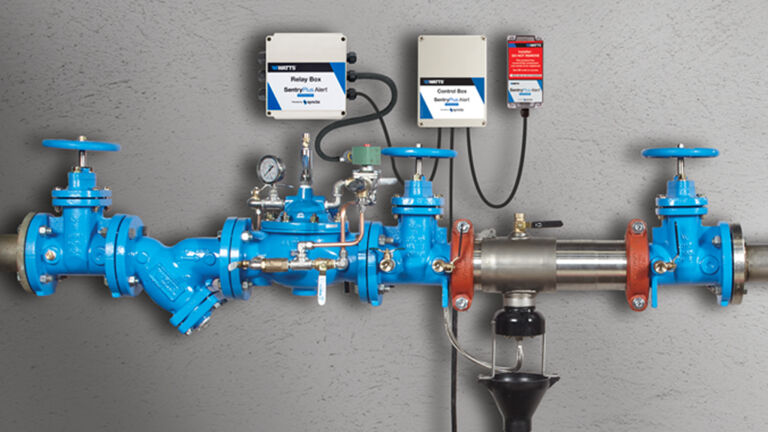 The New Standard for Plumbing
Connected and IoT-enabled products are here to stay. And the SentryPlus Alert™ technology in our new flood protection system delivers the benefits you would expect from such modernizations.
Advanced protection of an RPZ backflow preventer comes with the possibility of discharge through the relief valve. While this is part of the backflow preventer doing its job, it's a hazard that can be detected and mitigated before it does any damage to your facility. The Watts flood protection system with SentryPlus Alert™ detects potential flood conditions, shuts down the water supply*, and issues multi-channel alerts so you can take action, all before the water starts rising. With you from detection to protection, our latest system lets you be there… even when you're not.
*Automatic shutdown is not to be used in fire prevention applications.
Features
Provides automated flood protection to avoid costly water damage
Continuously monitors for potential catastrophic flood condition

Automatically shuts off water supply

Provides real time multi-channel alerts:

call, text, email

Available as an upgrade kit, in conjunction with a backflow or ACV, or as a complete system
Watts SentryPlus Alert - The latest flood protection technology
Watts SentryPlus Alert - Flood Protection Backflow System Overview
Products
Want to learn more about the SentryPlus Alert?