LF866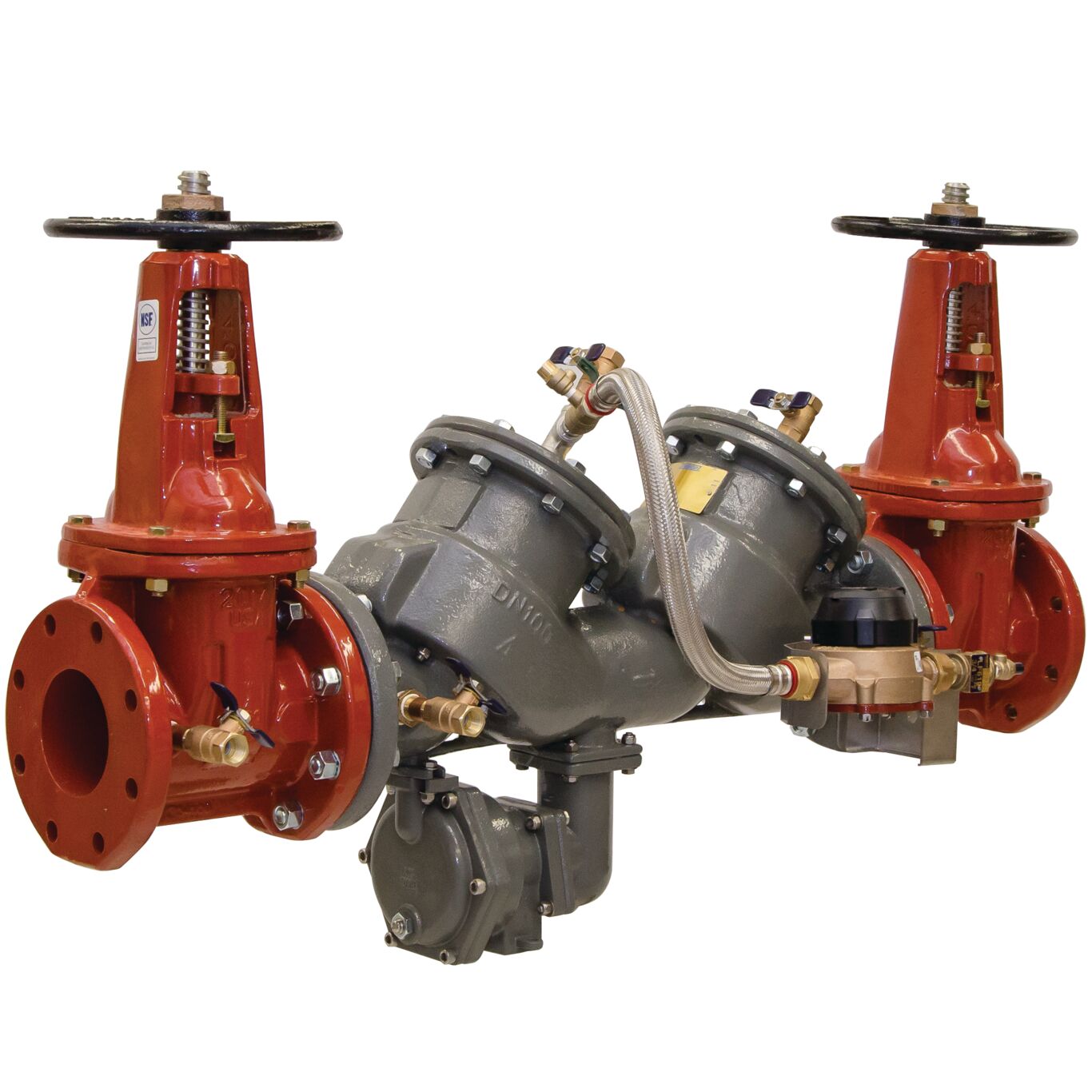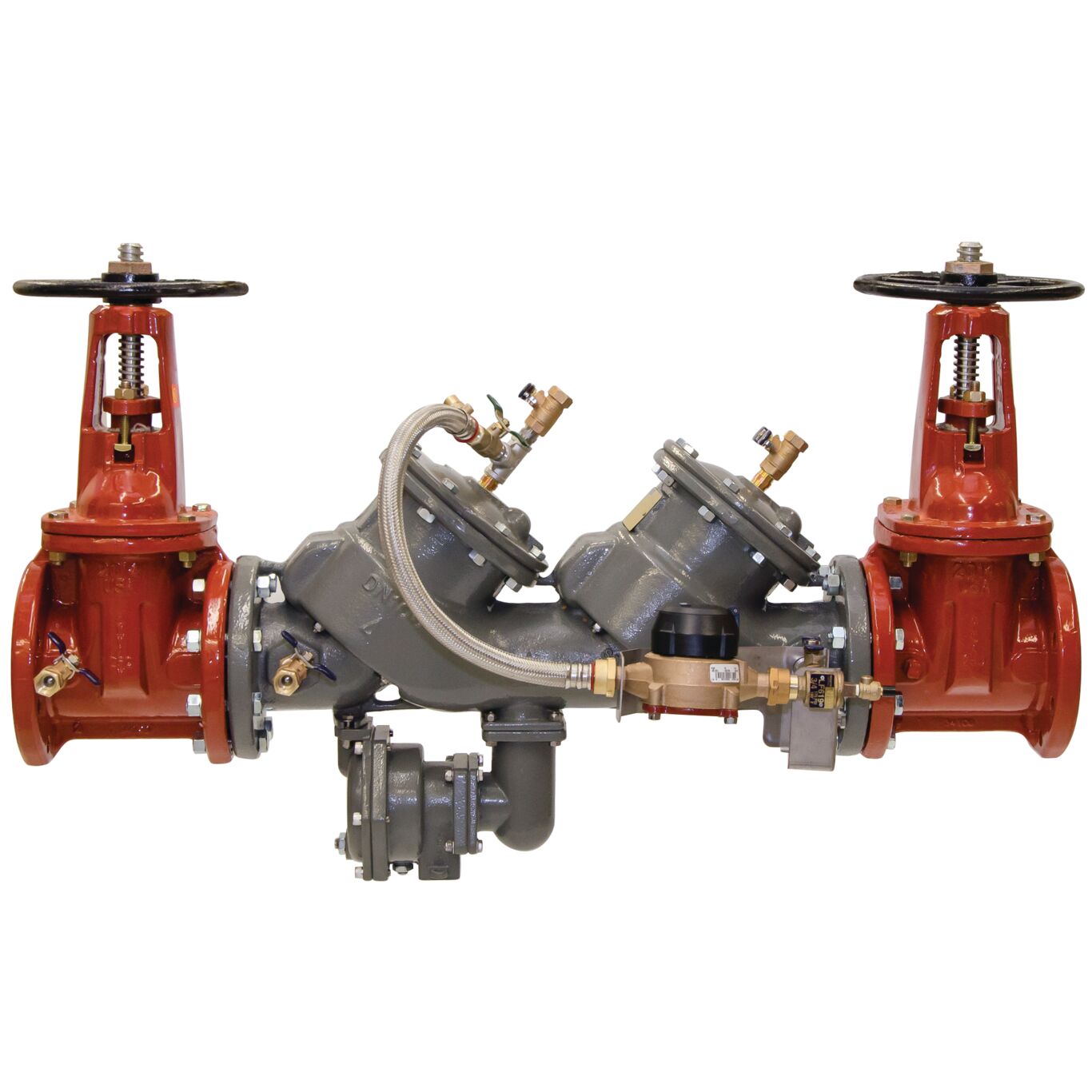 Discontinued - Replaced By: LF866-FS
Lead Free* MasterSeries In-Line Reduced Pressure Zone Detector Assembly Backflow Preventers (Type-II) - Large Diameter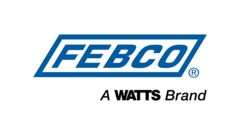 MasterSeries LF866 Lead Free* reduced pressure zone detector assembly backflow preventers are specifically designed to protect against possible backpressure and backsiphonage conditions for high hazard (toxic) application in accordance with local governing water utility codes. The LF866 features Lead Free* construction to comply with low lead installation requirements.
Improved with a stainless-steel relief valve seat, this rugged assembly yields greater dependability and extended valve life. Fitted with OSY shutoff valves. Maximum working pressure is 175 psi (12.1 bar).
The ductile iron body is fused with ArmorTek™ coating technology to resist corrosion due to microbial induced corrosion (MIC) or exposed metal substrate.
Flood alert feature available with add-on retrofit connection kit, compatible with BMS and cellular communication.
Features
Utilizes advanced ArmorTek coating technology to build in electrochemical corrosion inhibitor and microbial inhibitor to resist corrosion of internal parts
Combines the use of a stainless-steel relief valve seat and stainless-steel check components for maximum performance and durability
Requires no special tools for inline service
Is highly suitable for potable drinking water systems where code mandates protection from backpressure and backsiphonage conditions
Protects potable water against cross-connection contamination of high hazard (toxic) fluids in water services
Sizes 2 1/2 to 10 Inch
Literature
Select a Model
Select options below to identify the UPC, Order Code, and Repair Kit for a specific LF866
Share this Product
Approval/Certification Information
For product-specific approval information, please refer to the product's specification sheet (see literature section above) or ask a Watts representative. For general information regarding any approval certification partners identified in the specification sheet, please visit our certification partners' websites: